New Beginnings
Monday, January 21, 2013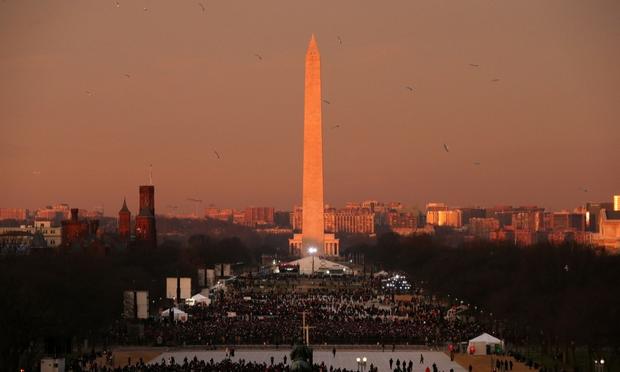 (Justin Sullivan/Getty)
Follow live coverage of the inauguration ceremony in Washington DC and hear the President's address. Columnist Clarence Page offers his view from the national mall; Jodi Kantor of The New York Times talks about the President's agenda; and historian Kenneth C. Davis talks about second term inaugurations throughout history. Plus: hear excerpts from Sunday's Martin Luther King Jr. event at the Brooklyn Museum of Art.

On this Martin Luther King, Jr. day, highlights from yesterday's event at the Brooklyn Museum, co-hosted by Farai Chidaya. Featuring:

The Brian Lehrer Show's coverage of Barack Obama's 2013 inaugural ceremony and address. Featuring analysis from Clarence Page, live from the National Mall in Washington, Jodi Kantor on Obama's second term agenda, and Kenneth C. Davis on the surprising history of inauguration day.

Some of American rhetoric's most famous lines have been given during inaugural addresses.
What line would you write for Barack Obama's 2nd inaugural speech?
Submit one line (and one line only!) that will echo through the ages in the comments section below.