Gabfest Radio
Gabfest Radio: The Performing for My Parents Edition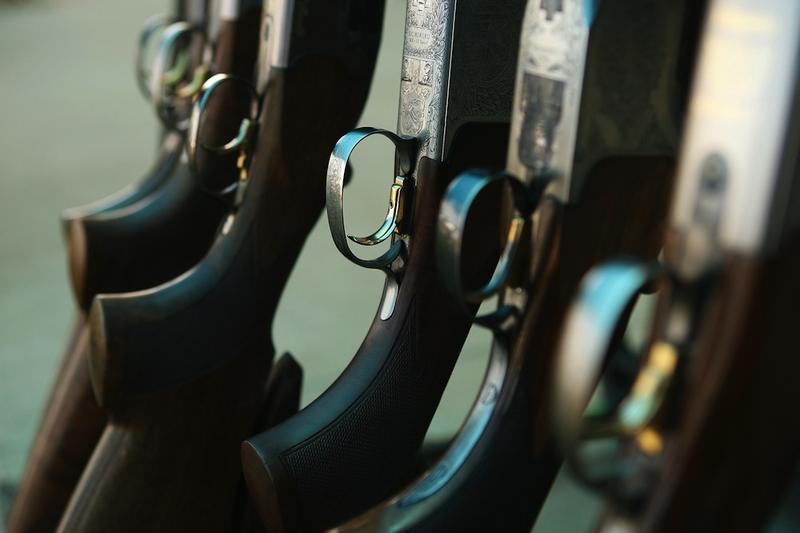 On this week's episode of Gabfest Radio from Slate and WNYC, Political Gabfest panelists Emily Bazelon, John Dickerson, and David Plotz discuss the White House plan to confront gun violence and the harsh reaction from the NRA. Plus, they preview the President Obama's second inauguration, and why there seems to be less excitement than in 2009.
Then on the Culture Gabfest portion of the show, panelists Stephen Metcalf, Dana Stevens, and Julia Turner discuss the incredible performances in Michael Haneke's Oscar-nominated "Amour" and how the movie departs from the confrontational style that has become Haneke's hallmark. The Gabfesters then delve into Kathryn Schulz's New York article about the self in "self-help," pondering the genesis of the modern self-help movement and the efficacy of its accompanying literary genre. Finally, the critics discuss "Special Special Special!," the new stand-up comedy hour Maria Bamford performed exclusively for her parents. They consider her dark wackiness and how her material about her own mental illness makes for a compelling (though not necessarily laugh-out-loud-funny) set.
Join the Gabfest discussion all week long at the Political Gabfest Facebook page and the Culture Gabfest Facebook page.
Here are links to some of the items mentioned in this week's episode:
POLITICAL GABFEST (Click here for this week's individual episode at Slate):
On Wednesday, the White House released its plan to address gun violence in the wake of the mass shooting in Newtown, Connecticut.
Before President Obama's announcement, John wrote about the short window of time available after a shooting for taking political action on gun control.
Emily references Slate's Will Saletan's look at how the NRA is framing a focus on mental health.
Will also wrote about the NRA's political strategy after the White House announcement.
David highlights Slate's effort to record and map every gun death since the Newtown shooting.
The Washington Post's Greg Sargent looks at how the country's shifting demographics might be changing the politics of gun control in favor of liberal policies.
Cocktail Chatter:
Emily chatters about the 50th anniversary of "The Feminine Mystique" by Betty Friedan.
John chatters about Maya Eilam's infographic depicting Kurt Vonnegut's theory of story structure.
David chatters about Kate Ascher's "The Heights: Anatomy of a Skyscraper."
CULTURE GABFEST (Click here for this week's individual episode at Slate):
Dana Stevens' review of "Amour" for Slate.
Other Michael Haneke movies: "Piano Teacher," "Funny Games," "Caché (Hidden)," and "The White Ribbon." 
Dennis Lim's interview with Michael Haneke for The New York Times. 
Teju Cole for The New Yorker on "Amour" and what happens when "someone becomes no one."
The 1959 movie "Hiroshima, Mon Amour," starring Emmanuelle Riva and two movies starring Jean-Louis Trintignant: "The Conformist" (1970) and "A Man and a Woman" (1966).
Kathryn Schulz's article "The Self in Self-Help" for New York.
"The Wrong Stuff: What it Means To Make Mistakes," Kathryn Schulz's blog for Slate. 
Also in New York "The Power of Positive Publishing: How Self-Help Ate America" by Boris Kachka.
"Confessions" by Saint Augustine, one of Dana's all time favorite books.
The self-help classics "The 7 Habits of Highly Effective People" and "Who Moved My Cheese? An Amazing Way To Deal With Change in Your Work."
Self-help gurus Tony Robbins, Dale Carnegie, David Allen, Samuel Smiles, and Timothy Ferriss.
Maria Bamford's stand-up comedy special "Special Special Special!."
"Stand-up Comedy and Mental Illness: A Conversation with Maria Bamford" by David Haglund for Slate.
Emily Nussbaum on niche comedy for The New Yorker.
Maria Bamford's "Ask Me Anything" Q-and-A on Reddit.
Maria Bamford's self-produced autobiographical web series "The Maria Bamford Show."
Endorsements:
Dana's pick: "Faking It: Manipulated Photography Before Photoshop," an exhibit at the Metropolitan Museum of Art about the alteration of photographs from the beginning of photography to the digital era.
Julia's pick: Really excellent cornbread with just right density and heft. This recipe from the Cambridge restaurant East Coast Grill, reprinted by Sam Sifton in The New York Times, will make you feel like a prairie frontierswoman.
Stephen's pick: English singer songwriter Labi Siffre whose 1970's songs have been sampled by Kanye West and Eminem.
End music: "I Got the …" by Labi Siffre