Coney Island Health Clinic Damaged By Sandy Still Closed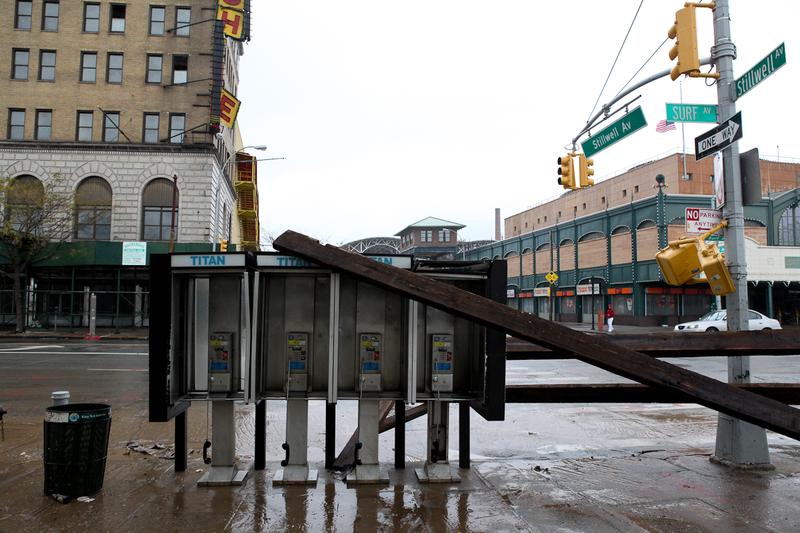 The city's Health and Hospitals Corporation is looking for a piece of high ground in Coney Island to replace a neighborhood health clinic irreparably damaged by Sandy.
HHC has concluded there's no point rebuilding the Ida G. Israel Health Center in its current location within a couple blocks of the water.

"With this amount of devastation, it was felt the best thing to do was relocate the clinic in the community, so this would never happen again," said Dr. John Maese, medical director of Coney Island Hospital, which oversees the health center. "We want to make sure this clinic stands the test of time, since it's such a valuable resource to the community."

Maese said officials are still trying to find a vacant lot where they can park large mobile trailers, as a first step, and then eventually locate a long-term home for the clinic.

The Ida B. Israel Center receives about 42,000 visits a year. It provides general primary care for children and adults, as well as dentistry and drug rehabilitation. It serves a low-income population that has few options -- especially for dental care.

While the clinic has been closed, local residents have been going to Coney Island Hospital for primary care. The hospital is less than a mile away, but it's separated by the Belt Parkway and a large bus depot, and Maese said the two areas are not connected by mass transit.

He estimated it will take about 18 months to create a new center, most likely in leased office space.

The city is currently budgeting 8 million dollars for the project. In total, the city requested about U$800 million from the federal government to restore all health facilities damaged by Sandy, including Coney Island Hospital and Bellevue.

The Ida B. Israel Center is named for a local activist, who died in the 1980s.