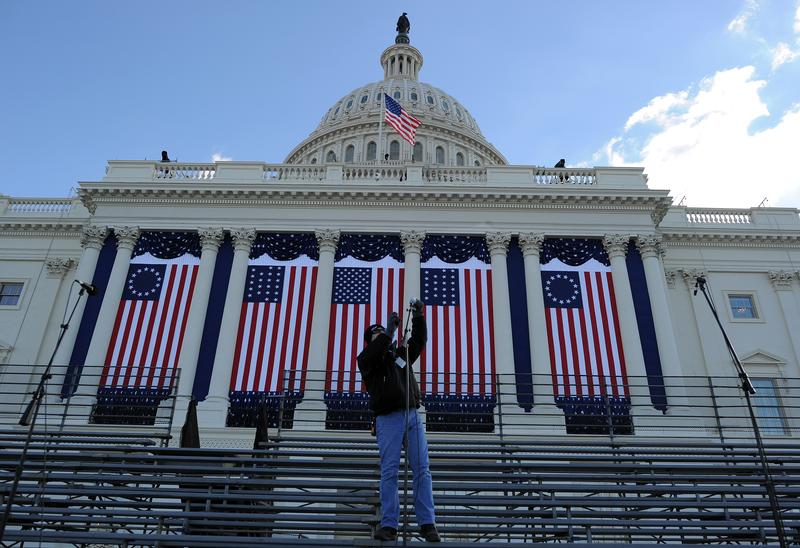 Coverage of Barack Obama's 2013 inaugural ceremony and address. Featuring:
Clarence Page, syndicated columnist for the Chicago Tribune, Newsday and other national publications, live from the mall in Washington, DC 
Kenneth C. Davis, author of the Don't Know Much About series, on the surprising history of inauguration day
Jodi Kantor, New York Times Washington correspondent and the author of The Obamas on Obama's second term agenda
Don't forget, we're asking you to write a memorable line for Obama's speech.
→ Below: A guide to Inauguration Day, including history, recipes, and background on the participants.