In Harm's Way: Remembering the Life of Raphael Ward
Sixteen-year-old Raphael Sadonte Ward, Jr., played shortstop on his Lower East Side baseball team and dreamed of wearing Yankee pinstripes one day. 
The 6-foot-1 teen known for his comedic prowess had a trademark throw to make a double play: he'd casually flip the ball to first base behind his back.
"'Behind the back toss,' that's what we called it," recalled Raphael's teammate, Jaymes Blanco, 18.
Raphael now has another distinction: he was the first youth murdered in the city this year - shot a block away from where he lived with his mother and little brother in The Baruch Houses on the Lower East Side.
Baseballs and handwritten messages scrawled with love accumulated along Columbia Street near Rivington Street where he was approached by a group who shot him once in the chest on January 4. 
Raphael's mother, Arlene Delgado, 34, recently sat in her living room gazing at the computer screen as her son belted out Michael Jackson's Man in the Mirror in a video that showcases Raphael's animated facial expressions.
"This was Raphael," she said. "He was very playful. You know, he was too young to take anything so serious. Nothing was serious enough for him."
As a single parent, she said she felt she had to be serious enough for the both of them. But he usually found ways to soften her.
"I could just finish disciplining him and he'll still grab me and hold me and he'll say, 'Hug me back, Ma,'" she said. "'I always felt like he was trying to find the weak side of me. … He'd say, 'Hug me back or I'm not letting you go,' and I'd have to hug him back."
(Photo: Raphael played shortstop on many local teams over the years until he grew too tall and then switched to the outfield. Courtesy of Arlene Delgado)
At his school on West 50th Street, another memorial sprang up. Facing History School is where Raphael was known as both a class clown and a leader.
"I think he was trying to figure out which side to show at any one time," said his former freshman advisor Daniel Braunfeld, who said Raphael often set the tone for others in the classroom.
And although boisterous at times, his humor had depth to it, Braunfeld said.
Raphael's mother said she began a new life when she got pregnant with him at 17. She now works for a hospital network as a financial representative and is in her third semester at La Guardia Community College, getting a business degree.
Delgado said the only thing that makes sense is to perform community service in Raphael's name. She's considering opening a community center for teens to give them a place to hang out without the threat of violence.
"I'm going to save my son's friend that's what I'm going to do," she said, resolutely. "Mommy's going to save your friends. You loved them? I'm going to embrace them."
A 16-year old who lives a few blocks away has been arrested in connection with the murder. Police say they're still seeking the other suspects.
WNYC is profiling the life of every child in the city killed by gunfire in our series In Harm's Way.
ONE YEAR LATER, A MOTHER REFLECTS:
How do I begin to describe my life since my son was killed? I can tell you that everything has changed.  Since his death, we've been working really hard to bring awareness about gun violence through the development of The SADONTE Foundation. http://www.sadontelives.org/
Besides his smile, I want everybody to remember how much he valued his family and friends, his love for sports, art and the joy he got out of putting a smile on everyone's face. But most of all, remember that he wanted to Live. He had hopes and dreams and because of the gun violence in our communities his dreams were snatched away.
I don't focus on my physical, mental and emotional changes. If I sit around thinking about that less will get done.  As a mother all I ever wanted to do is bring my kids happiness. I intend to continue to do that for Raphael through the foundation. I know my son would want me to help our youth in making better decisions. No mom deserves to bury her son especially at the hands of another teen carrying a gun. 
I always think about how friendly my son was. How trustworthy he was and how he always helped, not only me but everyone around him. If you needed his help with something he'll be there, he might get there late but he'll be there LOL…
My hopes for the city in the year ahead are that all the politicians that were voted in take gun laws more seriously. That they make some changes, our children's future depends on it.  Hopefully The Sadonte Foundation can help save lives, one life at a time.
Raphael Sadonte Ward, Jr.  will never ever be forgotten!!! We Love you baby!!
-Arlene Delgado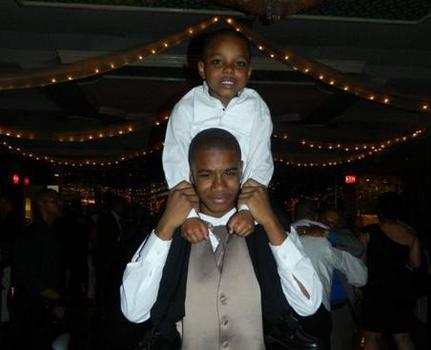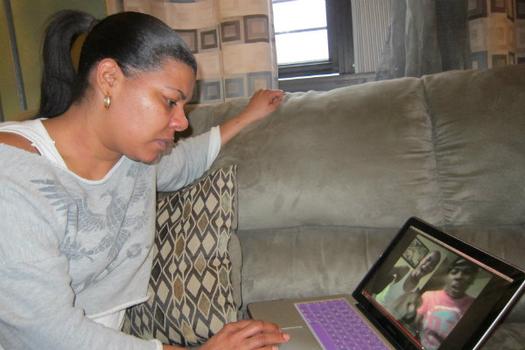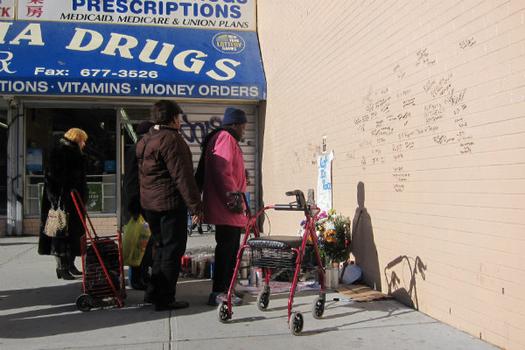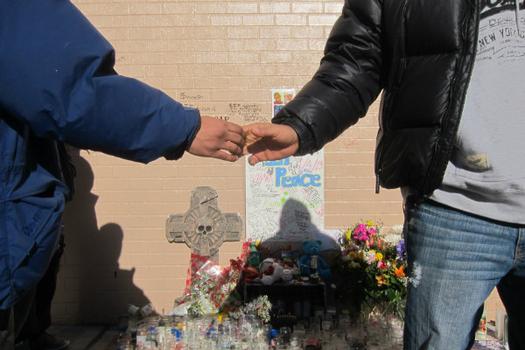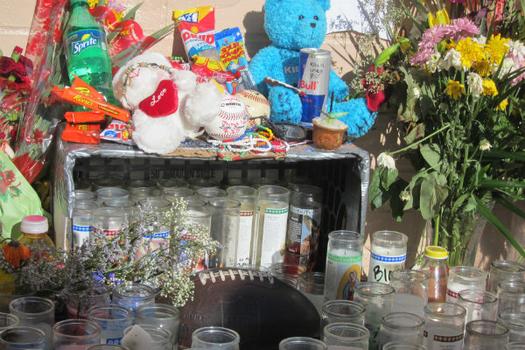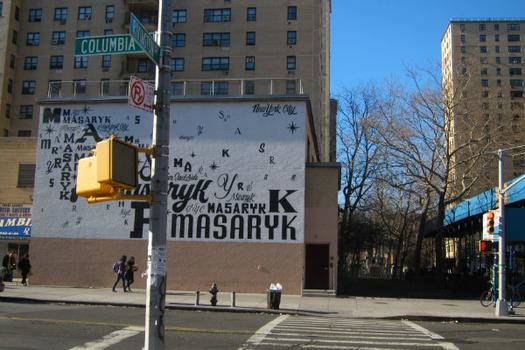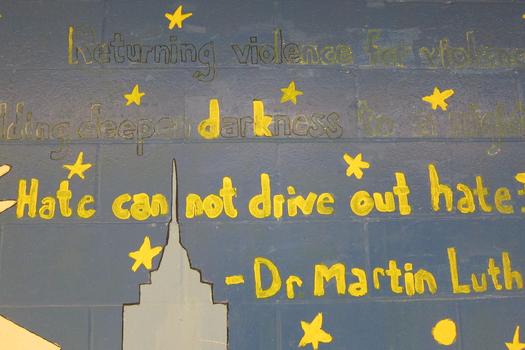 of