Soundcheck
The Lone Bellow: Out Of The Diner, Into The Studio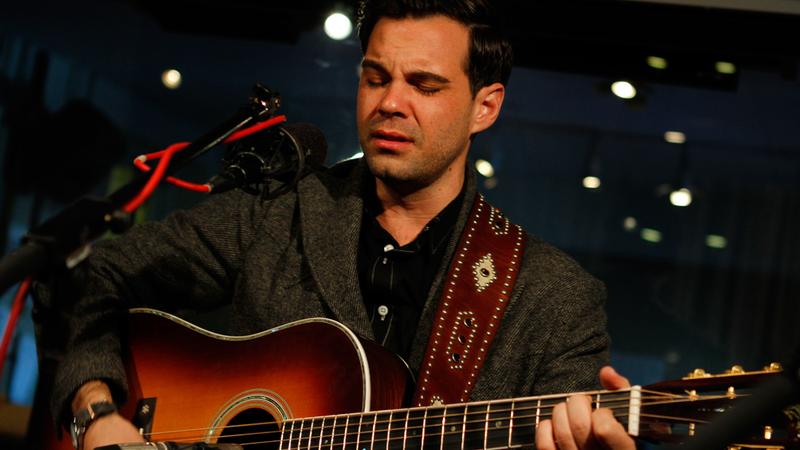 The allure of the New York City diner has inspired countless artistic endeavors, from Seinfeld scenes to Suzanne Vega songs. Add another to the list: folk trio The Lone Bellow. The group first played together at Dizzy's Diner — a brunch spot with a jazz theme in Brooklyn's Park Slope neighborhood.
The trio eventually moved out of the eatery and onto the road, notably on tour with The Civil Wars, a band The Lone Bellow considers kindred spirits, due in part to their competitiveness, which guitarist and vocalist Brian Elmquist attributes to their Southern upbringing. (For the record, host John Schaefer argues that it isn't just a Southern — or even American — phenomenon, citing an anecdote involving Henry Rollins and Iggy Pop.)
"Our first show ever," Elmquist recounts, "we opened [for] them, and we drove down with eight people to World Café or something in Philly, and there were two people [in the audience]. And we just came out with this wall of sound. Just absolute idiots opening for a two piece band. And we came off the stage and John Paul White [from the Civil Wars] just said, 'That's how it's gonna be? I'm going to bury you right now!'"
It's this element of The Lone Bellow's live show that inspired the band to record its debut album at Rockwood Music Hall, tracking the entire record live in only three and a half days.
"We were hoping to try to capture the moments that we've grown accustomed to at Rockwood Music Hall playing shows there," says guitarist and lead vocalist Zach Williams. "We were hoping that mentally somehow we could just magically capture those moments."