Soundcheck
José James: Jazz Meets R&B, Live In The Greene Space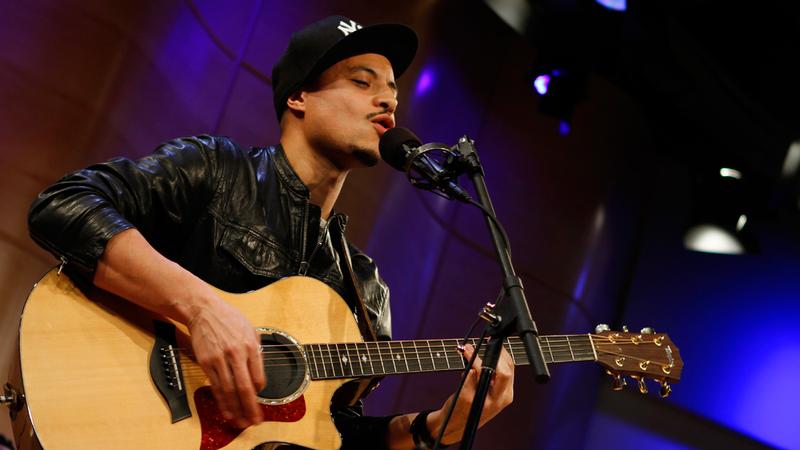 There are many artists who can claim the title "eclectic" but singer José James is creating a brand new kind of eclectic-soul. Blending jazz with hip-hop, R&B and electronica, James' upcoming release on Blue Note Records, No Beginning No End, showcases a stirring liquid voice and the singer's diverse array of influences.
The singer and his band join us for a performance in The Greene Space, which you can watch below. James kicks off his performance with "Trouble," a mid-tempo pop/funk song with hints of Bill Withers. About the song, James says "I like to write on different levels. Its about relationships -- you meet some wrong people and you get intro trouble. It's also about society. We're trying to figure out, as a society, how to overcome trouble."  
The Minneapolis native tells us that he was first introduced to jazz through hip-hop samples. "Almost every hip hop artist I listened to in the '90s -- A Tribe Called Quest, Talib Kweli -- had jazz samples in some way." Once he started getting into jazz it was vocalists like Billie Holiday, Ella Fitzgerald, Frank Sinatra and Betty Carter, who he says, "taught me everything I know." 
We wrap things up by asking James to take off his Yankees cap and show us his latest haircut -- a series of waves and patterns that are inspired by his barber's tattoos. The latest design is, James says, his 41st cut. See more on James' Instagram page.
Somehow, between the new album and all those haircuts, James tells us he's also at work on a New York crime novel "somewhere in between Walter Mosley and Paul Auster. Slightly surreal but rooted in black culture." Find out more in the video, below.
Set List:
"Trouble"
"Come To My Door"
"Do You Feel"
Personnel: José James, vocals, guitar; Kris Bowers, piano; Solomon Dorsey, bass, vocals; Takua Kuroda, trumpet; Corey King, trombone; Nate Smith, drums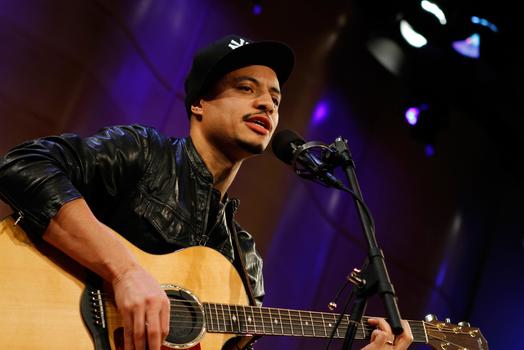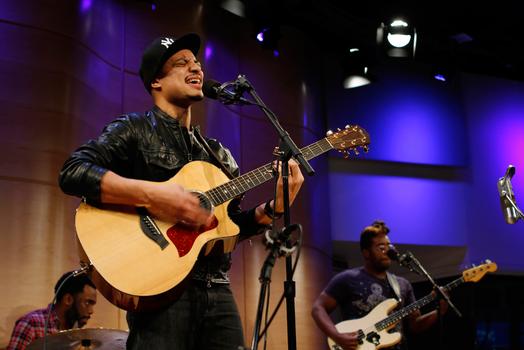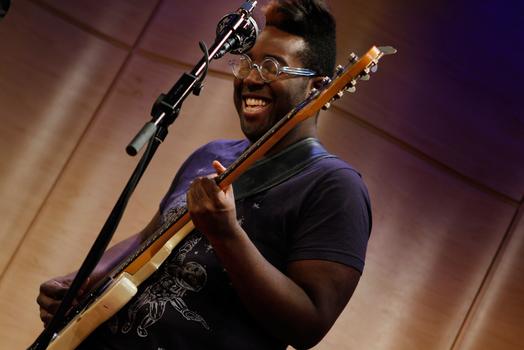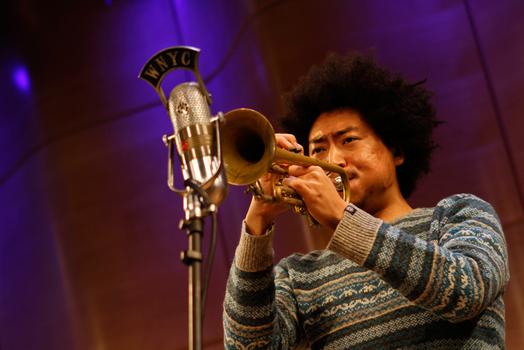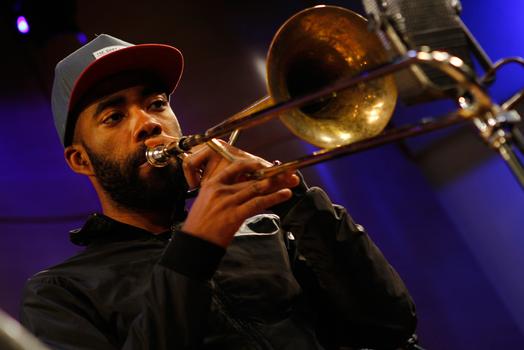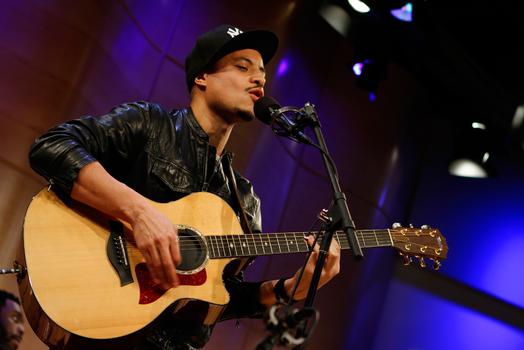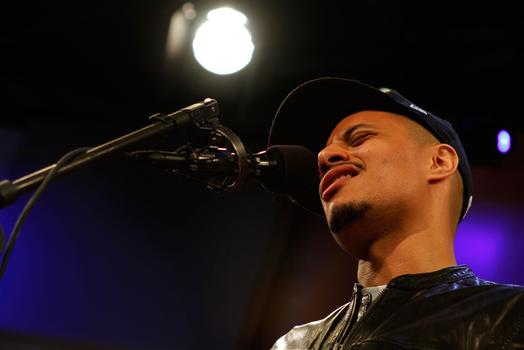 of