In High-Crime Brownsville, Albany Debate on Guns Feels Long Overdue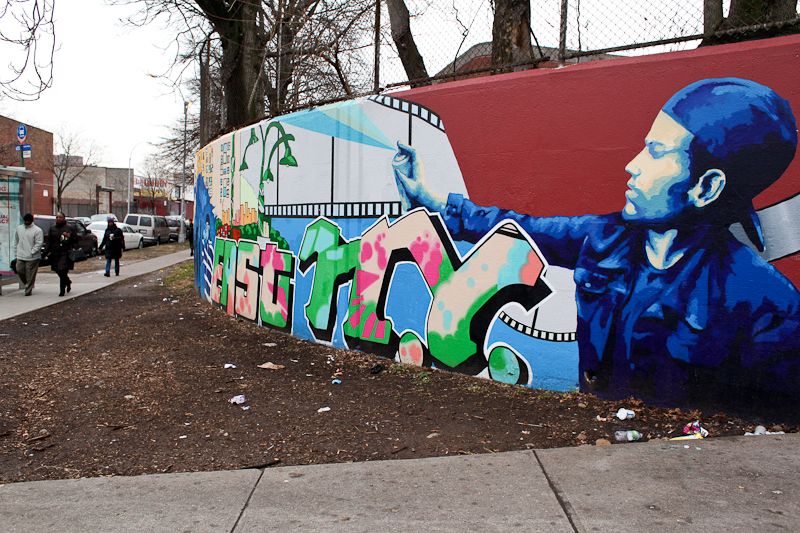 In Brownsville, Brooklyn, the neighborhood with some of the highest crime rates in the city, news of impending state gun legislation is met with tepid optimism.
Bishop Willie Billips, 52, sat at the East Market Diner early Tuesday with a cup of coffee on his right and a police scanner on his left. He's known as the "gang Pastor" and works for the NYPD Clergy Task Force mediating between rival gangs. He said the shootings in Brownsville are "out of control." 
Billips welcomes any and all legislation but said reducing the number of bullets in a clip won't do much if someone has an automatic weapon in a housing project: "I like to get rid of the whole clip," he said.
Billips said most weapons used by gangs come from out of state, so he's hoping for stricter national legislation.
"If it can get cut off at the source where its made or manufactured, then with us at the lower level, with the gun buy backs, we can see less weapons because we know its not funneling down. We can get a better grip on it. I hope and pray something can be done at the top," he said.
George Papadopoulos, 32, grew up in Brownsville and owns the diner where many locals police officers eat. Papadopoulos said many of them, as well as other customers, have been shot and killed over the years.
"We had a few innocent kids that were shot in their houses you know, so it's ridiculous, really. There's no excuse for that happening, in this day in age. This is New York City 2013, not the Wild West 1879," he said. 
Jammie Johns, 59, was eating an early breakfast with his wife and considering the news. He said he's been hearing about young people killed his whole life and is disappointed it took the massacre in Newtown for legislation to finally pass.
"Out here in East New York, babies are getting shot every other week, every day, and nothing took place, nothing happened, nobody came to the rescue," he said. "Its bad it took that shooting in order for the government to even think about doing something."
"It's time to get serious, not just talk," Johns said.