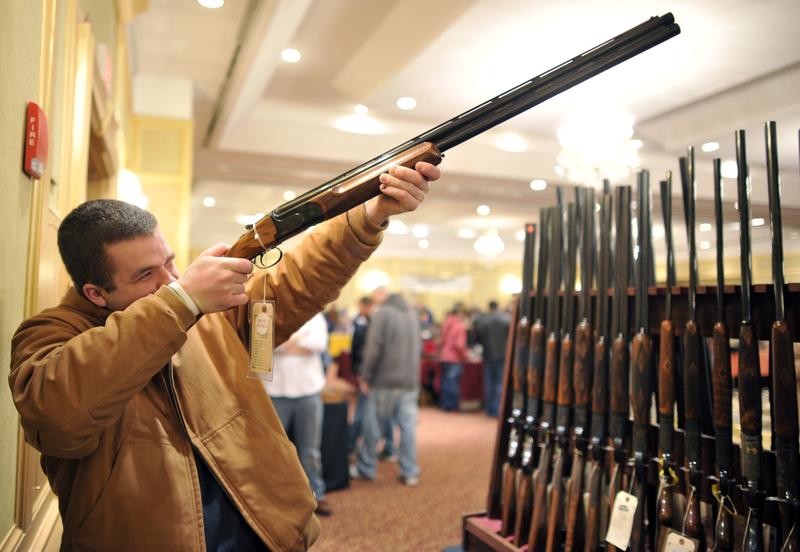 In 2010, according to the Department of Justice, around 80,000 Americans were denied guns because they lied or provided inaccurate information about their criminal histories during a background-check.
Only 44 of those were charged of committing a crime. Our partner The New York Times is reporting that the Obama administration is now studying this pattern of dishonesty in these so-called 'lie and try' transactions and the apparent lack of prosecutions.
This could all be part of the new approach to gun violence Vice President Joe Biden is expected to announce in a series of recommendations for overhauling national gun policy this week.
But what does this application review process look like in action, especially in states with tough gun control laws that may end up being a model for new federal policy?
Reporter Anne Mostue joins The Takeaway from our partner WGBH in Boston.