Monte Irvin and Recollections on Negro League Baseball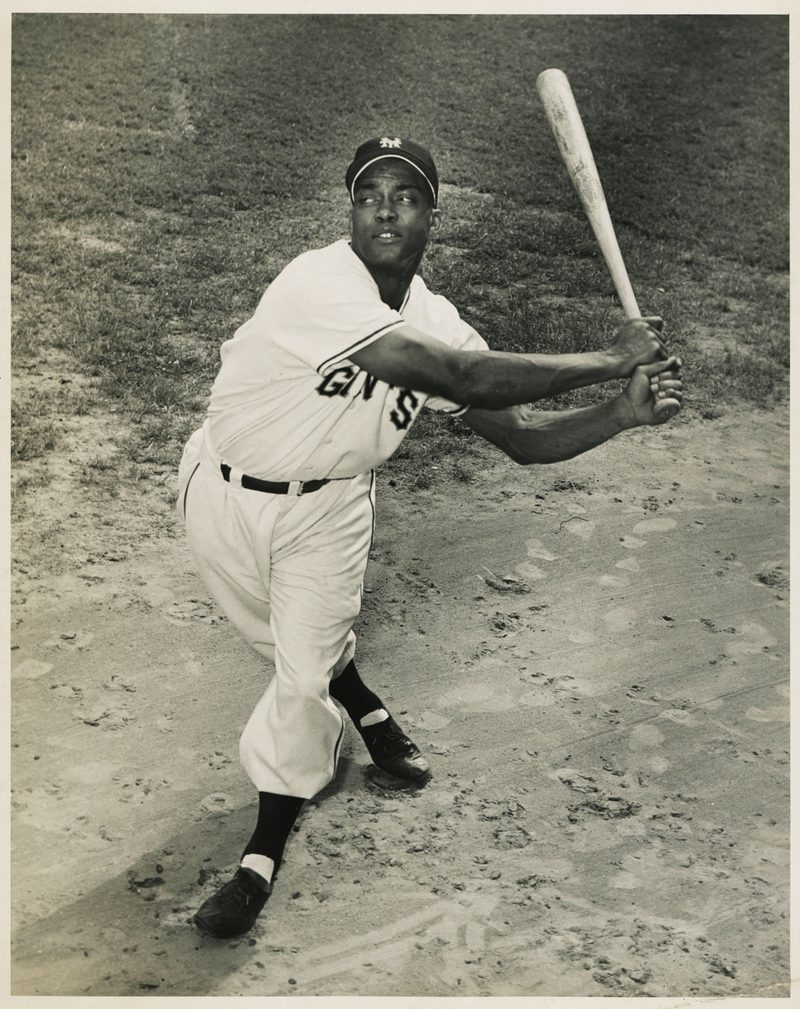 Hall-of-famer Monte Irvin talks about his time in baseball during a round table discussion led by host Walter James Miller.
Miller was an American literary critic, professor, writer, and host of WNYC's Readers' Almanac, so it seems apropos for him to begin this baseball-themed episode with a quote from Jacques Barzun:
Whoever wants to know the heart and mind of America had better learn baseball, the rules and reality of the game.
To Miller, the sport is a progenitor a of uniquely American folkway. "...baseball gives America its mythology," Miller says. "We don't have one except for silly little stories like Paul Bunyan and here we have a living mythology."  
Although the ostensible purpose of this roundtable is for author Anthony J Connor to discuss his book Baseball for the Love of it: Hall of Famers Tell it Like it Was, the real draw is Irvin, who does nothing to dispel Millers's understanding of the sport.  Indeed, Irvin's stories have all the elements of mythmaking: larger than life characters, exotic locales, adversity, and eventual triumph.
Irvin was the fourth black player to enter the major leagues, playing for the New York Giants beginning in 1949. But before joining the majors, Irvin was a talented player in the Negro leagues, spending most of his career in the New York area for the Newark Eagles.  His team would play in storied stadiums all over the metropolitan area: Rupert Stadium in Newark, Roosevelt Stadium in Jersey City, and the Bushwick Brooklyn Ballpark, where the team would get a 500 dollar flat guarantee per game.  "You could get a full meal for 35 cents...those were the good old days," Irvin says.
Irvin recalls playing with the great Josh Gibson, one of the most imposing hitters he had ever seen. Irvin describes him as the perfect player - a power hitter who also had a high average at the plate. "He was power personified when you saw him...A lot of people would come to the stadium just to see him strike out, which he didn't do that much." Gibson died at the age of 34 and never got a chance to play in the integrated major leagues.
Irvin recalls a pitcher, Nick Stanley, that played for the New York Black Yankees.  Irving mentions how, whenever Stanley played a team in the majors, he'd get to the mound and fake a spit ball. "He'd stand up on the mound and make believe he's putting spit on the ball," Irvin says, "and then throw the darnedest curve you've ever seen."  There was a lot of 'tricky pitching' in the Negro leagues, and major league players were often intimidated by the prospect of facing an experienced Negro League pitcher.    
And of course there is mention of early MLB executive "Branch" Rickey (played by Harrison Ford in an upcoming Jackie Robinson biopic), who saw an untapped source of talent in the Negro league.  Rickey eventually helped break the baseball color barrier by signing Jackie Robinson to the Brooklyn Dodgers in 1947.
At the end of this episode, Irvin talks about the push to integration of the majors, which he credits to two factors.  Firstly, after WWII there was a general feeling that segregation needed to end:  America had just fought a war against fascism in Europe, and African Americans had sacrificed greatly in that war. Secondly, the war had drained much of the existing talent in the major leagues: white players who may have been healthy before the war came home older and not necessarily ready to return to the game at a high level. 
Monte Irvin was inducted into the Baseball Hall of Fame in 1973. He lives in Houston, Texas.