Man Arrested in Deadly Soho Blaze, Police Say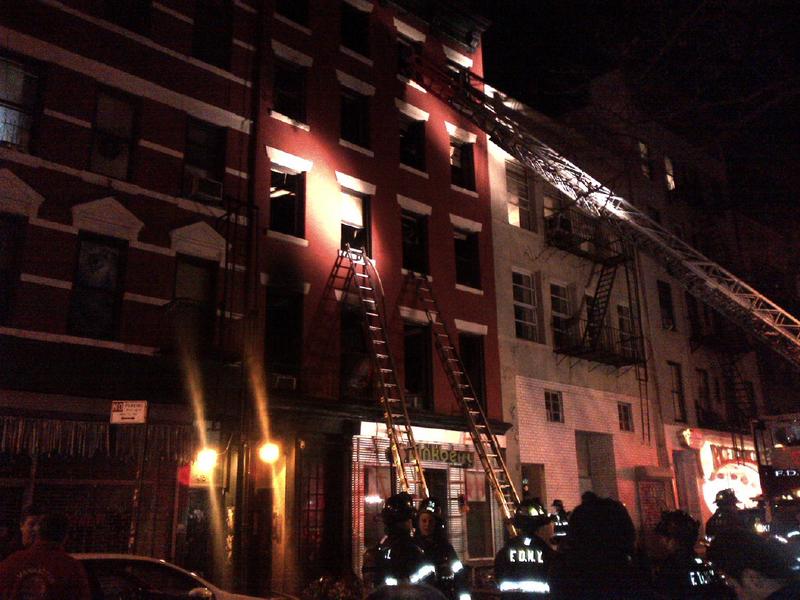 A 45-year old man has been arrested in connection to a deadly blaze that tore through his five-story apartment building on Spring Street near Mulberry Street, killing one person and injuring at least 10 others.
Witnesses told officials the man set the fire in the second floor hallway after fighting with the mother of his child. Police say the woman and child were not harmed in the fire and were safe at the fifth precinct.
NYPD spokesman Paul Browne says the suspect lived in apartment 2A. He says the victim lived a floor above.
"There's a deceased who was found in the third floor fire escape burned beyond recognition so at this time we can't even tell you gender or confirm other identification," Browne said.
Seven firefighers, two civilians and a police officer all suffered minor injuries in the incident.
Ismael Belkacem, 28, was working at the bar at Tartinery diagonally across at 209 Mulberry Street when the fire at 41 Spring Street broke out around 6:40 pm Thursday night.  
"So we saw a little bit of smoke and then we saw flames and it spread out on the entire building til the rooftop," he said.
The building contains eight apartments and a Pinkberry yogurt store on the ground floor. 
Representatives from the Red Cross were on scene and were assisting at least one couple last night with temporary housing.