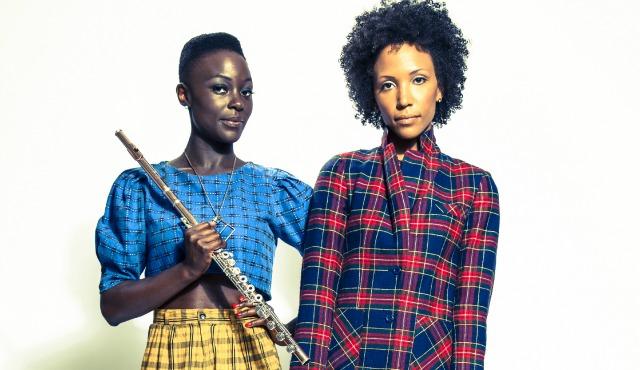 Flutronix
"Brown Squares"
Playing on Tuesday at Culture Project
Get: Tickets ($10) | Directions
If you're confused by the name of this band, I recommend you press "play" above. Hear those smooth, even notes swirling around? Those are flutes. Hear those weird modulations rippling in the background? Those are electronics. Notice the completely even balance between the two.
So the name "Flutronix" makes sense now, huh? Nathalie Joachim and Allison Loggins-Hull are both accomplished players of the instrument in their own right, but together as Flutronix the duo conjure something special. With electronic backing, their smooth tones are free to wander where they like.  
Download "Brown Squares" by the Brooklyn duo Flutronix, and watch a video of them performing a fairly well-known cover song below. Flutronix plays at Culture Project Tuesday night.