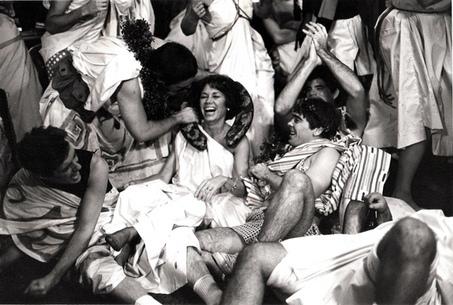 The college party: It's an American cultural institution captured in films, immortalized in song, and maybe even held in our most cherished memories. But is it also a place where communication and consent are practiced respectfully between the sexes?
Throughout the week, we've been looking at gender roles, sex, consent and rape from a variety of angles. We've talked with a sixteen-year-old girl about online slut-shaming. We've talked about sex trafficking. We've talked about the messages that young women receive from their parents and cultures.
And today, two young men, both students at the University of Texas at Austin, share their thoughts and experiences with parties, online interactions, and the unwritten rules of conduct between the sexes on campus.
Joshua Tang is a 22-year-old senior, majoring in government and history. And Lee Lueder is a 19-year-old freshman, majoring in business.