Before Bono: Danny Kaye, First UN Ambassador, on his 1954 East Asia trip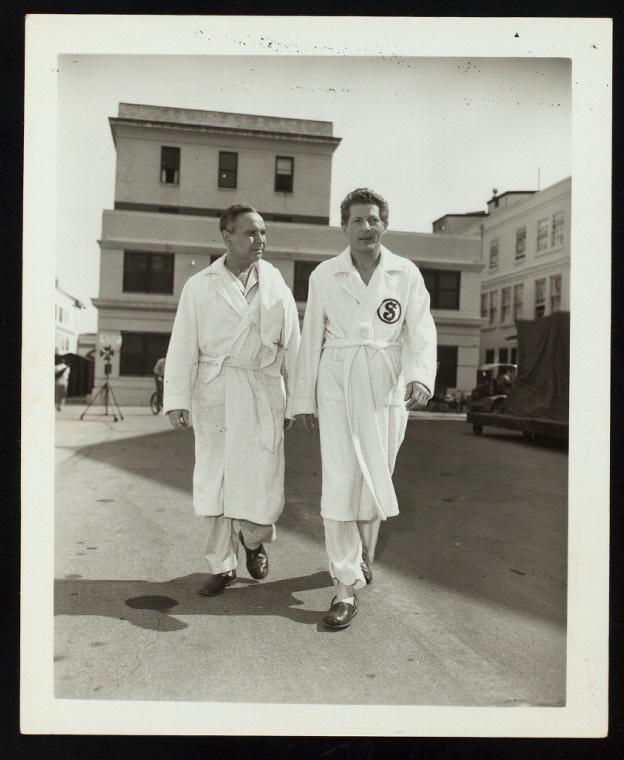 In 1954, entertainment superstar Danny Kaye became UNICEF's first Ambassador at Large, a post he held until his death in 1987. This is Mr Kaye's personal recounting of his first East Asian tour visiting many of the world's impoverished children.
Danny Kaye's association with the United Nation's reportedly started by chance (and not auspiciously), when Mr Kaye ended up sitting next to Maurice Pate, then UNICEF Executive Director, on a plane that had caught fire shortly after taking off from London.
Using humor, humility and an unusual amount of empathy in a world very much living under the cloud of the Cold War, Danny Kaye describes what comes across as an exciting adventure --from his hilarious recounting of the necessary immunizations ("[nurses and doctors] are always very understanding when they are about to jab you with a needle") to the treatment of yaws in Indonesia. Perhaps one of the most moving sections includes the decision by a village doctor, after a visit by Mr. Kaye, to always have a comedian on staff. A nurse in India mentions how Mr Kaye may have done more good for the world's public health than if he had studied medicine.
The history of celebrity humanitarian work probably starts with Jackie Coogan's 1921 campaign to help Armenian children and continues to today, even being officially recognized in the Emmy Awards' Bob Hope Humanitarian Award. Danny Kaye's tenure with the United Nations was exceedingly successful in promoting the organization's work over the years. One of the first results of the collaboration was the 1954 film Assignment: Children (frequently excerpted in this audio), estimated to have been viewed by over 100 million people.
This was clearly a cause very close to Danny Kaye's heart, and it comes across even on that first year of his very long tenure.