Note to Self
Chelsea Gets the City's Largest Free Public Wi-Fi Network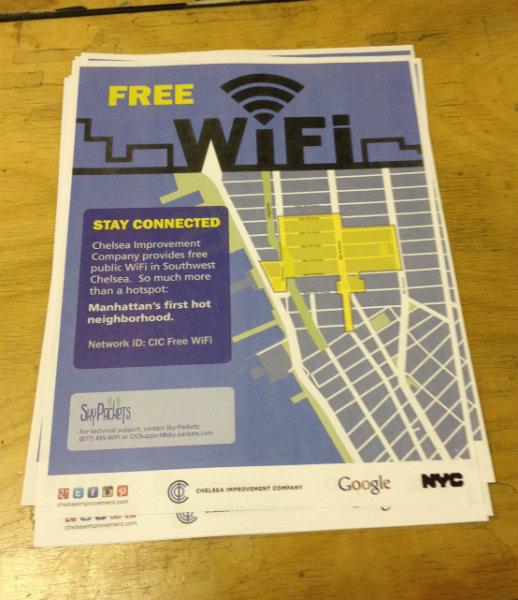 Parts of Chelsea and the Meatpacking District are now the largest outdoor public Wi-Fi zone in the city thanks to Google and the Chelsea Improvement Company. 
Much larger than the city's Wi-Fi hotspots in payphone kiosks and subway stations, the wireless internet network stretches from 8th Avenue to the West Side Highway and 19th Street to Gansevoort Street. The area is home to Google's New York headquarters, upscale bars and restaurants, Chelsea Market, a portion of the High Line and the Robert Fulton Houses, a NYCHA complex.
The new network will serve the neighborhood's diverse population and draw more companies in New York's tech sector to the West Side, according to the sponsors and elected officials. 
"New York's next job engine is the tech industry," said Senator Charles Schumer. "This is the future of New York and one of the things that is crucial is internet access."
Silicon Alley traditionally extended from the Flatiron District to TriBeCa along Broadway, but many tech companies are branching out. Google purchased the 3-million-square-foot former Port Authority building on Ninth Avenue in December 2010, now home to more than 3,000 employees.
Other tech companies like Spotify, Hatch Labs, Livestream, Chartbeat and Socialflow are also within the boundaries of the new zone. But the new "CIC Free WiFi" network is not all business all the time, according to its sponsors. 
"This is about giving the internet, which is what gave us life, back to the community," said Ben Fried, chief information officer for Google.
Google says the network will download and upload at 5 to 10 megabits per second, which is about half the speed offered in Time Warner Cable's standard internet package. 
But, any speed is good news for Chelsea residents like Sean Riley, a cook at brgr who lives in the Fulton Houses. 
Riley does not have internet service in his apartment, so he has to use 3G on his iPhone or log on to unlocked wireless networks with his laptop when he wants to go online. 
"It's convenient," he said of the new wireless network. "Better service, better surfing."
The network also extends indoors at the Fulton Senior Center, where retired chef Epi Pacheco, 65, plays dominoes every day in the ground-floor recreation room.
Now that there is free Wi-Fi, he said he plans to use YouTube on his iPod to play Puerto Rican salsa music for him and his friends.
"This is going to be great for everybody," he said.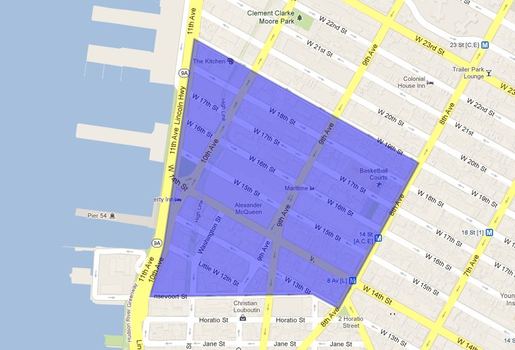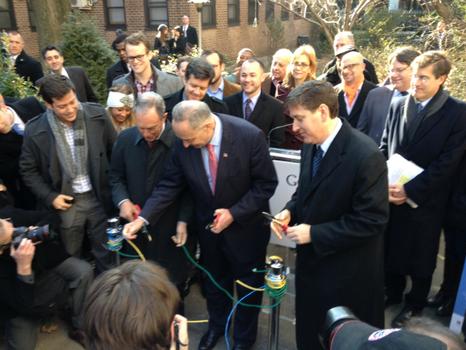 of