Soundcheck
Dirty Projectors: Pushing Musical Boundaries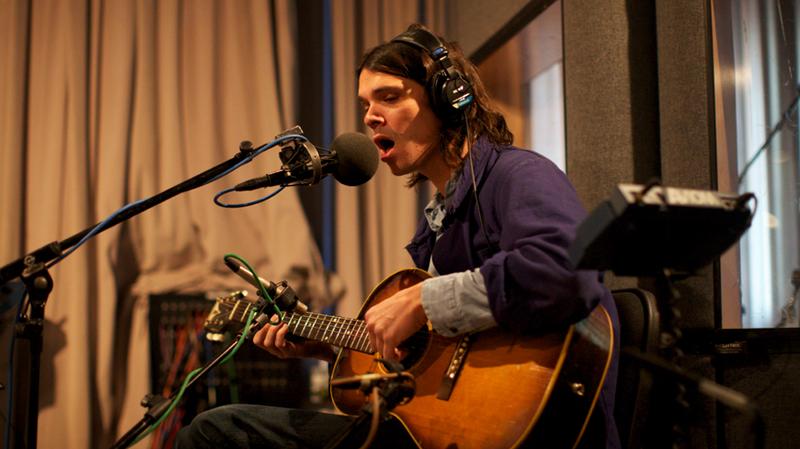 Few groups in indie rock are as musically adventurous and captivating as Dirty Projectors. With inventive arrangements and atypical vocal melodies from frontman David Longstreth, the band's genre-bursting songs are unpredictable: They always seem to zig when you expect them to zag. And whether with its own music, or more ambitious projects -- the band has released a song-by-song recreation of Black Flag's Rise Above, written music with Bjork, and played with David Byrne -- Dirty Projectors have a knack for pushing boundaries.
With the band's newest album, Swing Lo Magellan, Dirty Projectors actually simplified the formula, writing music with more focused song structures. The widely acclaimed record may be the band's most accessible effort to date, finding its way onto many a "Best Of 2012" list. Yet amidst all the danceable grooves and gorgeously sweeping female vocal harmonies, Swing Lo still manages to challenge fans with dissonant and knotty melodies and some killer off-kilter guitarwork that explodes right out of thin air.
Dirty Projectors recently stopped by the Soundcheck studio to perform stripped-down renditions of three songs: "Here 'Til I'm Not" (from the new EP About to Die), "Dance For You" and "Impregnable Question" (both from Swing Lo Magellan). The band also sat down with host John Schaefer to discuss their creative process, responding to puzzled critics and an upcoming guest appearance on the IFC series "Portlandia" -- plus, they answered some questions from Soundcheck's Twitter followers, including whether they'll be releasing an album in 2013. Good news for fans -- the answer was a hopeful "we would like that."