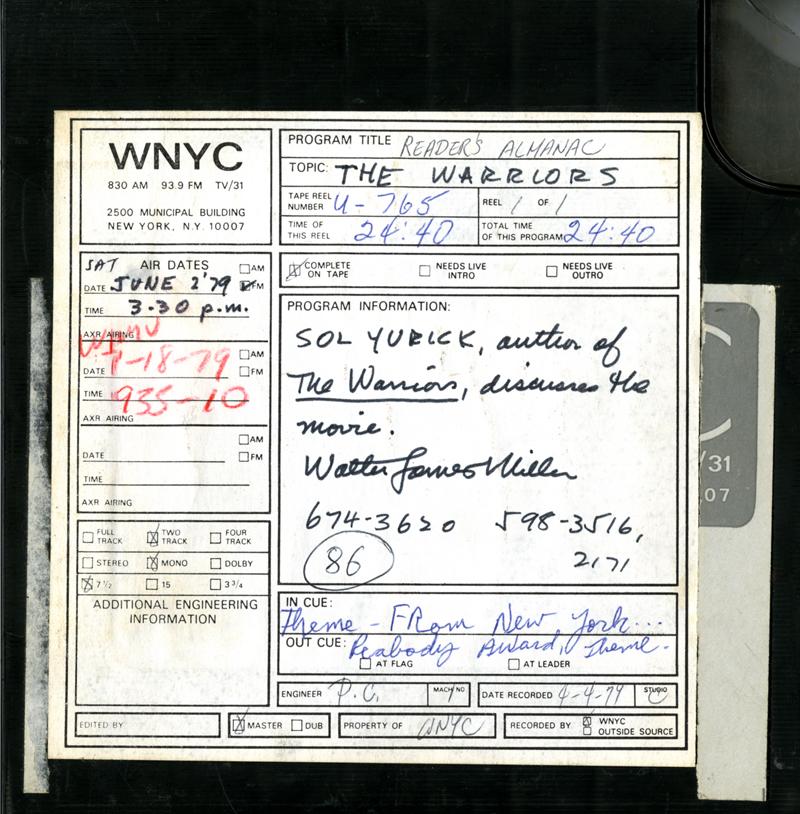 Sol Yurick discusses his novel The Warriors and its film adaptation.
The movie The Warriors was an unexpected success when it opened in 1979, greatly fueled by the controversy it elicited. (The original poster for the movie included the phrase "These are the armies of the night. They are 100,000 strong. They outnumber the cops five to one. They could run New York City.")
The movie was based on the 1965 Sol Yurick novel of the same name: a fictional account of New York City gang wars partly presented as a classical Greek story. In the book, a group of gang members make their way from the Bronx to their home turf in Coney Island; the recounting of their voyage is peppered with themes of fear, masculinity and violence.
In this interview with Walter James Miller, Yurick talks about heroism and how cultural archetypes shape our collective unconscious, sometimes to the detriment of the perception of plain facts. He claims his novel is partly intended as a commentary on classical Greek texts, and shares his (not particularly kind) views about the film. The interview ends with Yurick's plans for the future, including a non-fiction draft called Blowing Up Bank of America (which may have been the basis for his later novel Fertig).