Soundcheck
Albums, Anniversaries, And Music Trends To Watch In 2013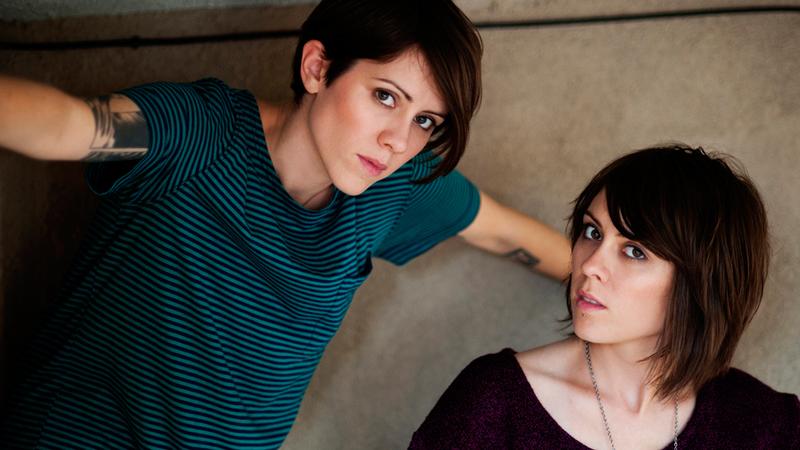 The new year is upon us, which means we can hungrily anticipate a whole slew of new albums that are due in the next few months. And 2013 looks to have another strong start. To help us look at what's in store we turn to Matthew Perpetua, editor of Buzzfeed Music for an overview of some of the major artists expected to release albums in the new year -- including Lady Gaga, Arcade Fire and D'Angelo -- and a few milestone record anniversaries in the works.
Perpetua also gives shares a few of this month's new albums from Yo La Tengo, A$AP Rocky and Tegan & Sara.
1) Yo La Tengo, Fade (out Jan. 15)

With Fade, Yo La Tengo is back with its first album since 2009, and this record takes strides away from the band's previous status quo. Known for long albums with even longer jams, Fade tightens up the belt a little and emphasizes the band's more pensive side.
"It's a very very mellow record even for them," notes Perpetua. "Ira Kaplan, who is the leader of that band, had some health problems in the recent past and I think maybe it just got him to cool down a little."
2) A$AP Rocky, Long Live A$AP (out Jan. 15)

It's hard to believe, but even though his name has been bandied about in hip hop circles for a while now, A$AP Rocky has yet to release his first official album. Regardless, Long Live A$AP leaked in December and already registered a few hits in 2012. The Harlem rapper has been holding out on releasing the album for a long time, and, according to Perpetua, there's a reason for that.
"I think in rap in particular -- especially his zone of rap -- albums are like a big statement," says Perpetua. But on "Goldie," A$AP Rocky definitely leaves his mark.
"His taste is a little arty, actually," Perpetua goes on. "This song goes back and forth between these really dark, aggressive sounds and this kind of slow, meditative chorus, which is kind of unusual for a mainstream rap song."
3) Tegan & Sara, Heartthrob (out Jan. 29)

Tegan & Sara already possess a core of rabidly devoted fans, but the duo is aiming even higher on their newest album, Heatthrob. And it might be the duo's best chance yet of generating mainstream success. 
"I think it's one of those things where everything's just kind of lined up," says Perpetua. "They're one of those bands where I think a lot of people are aware of them but might not realize how passionate the audience is. Their audience is very, very internetty, and they're just so into them."
G-Dragon, "Crayon"
After the surprise success of Psy's "Gangham Style," could South Korean pop music, or "K-Pop," be the next musical trend in the United States? If so, one candidate for success in America is G-Dragon, who Perpetua describes as "half Justin Timberlake, half Eminem."
G-Dragon has all of the tools one would expect to find not just in a K-Pop star, but in an American one. G-Dragon is, according to Perpetua, "a writer, he has this cult of personality, and all the videos he's in are just the most mind-boggling videos, even compared to a 'Gangham Style' video. It's even more bonkers."