Rookies Blog
The Evolution of Teen Gossiping and Bullying: Told by Radio Rookie Reporters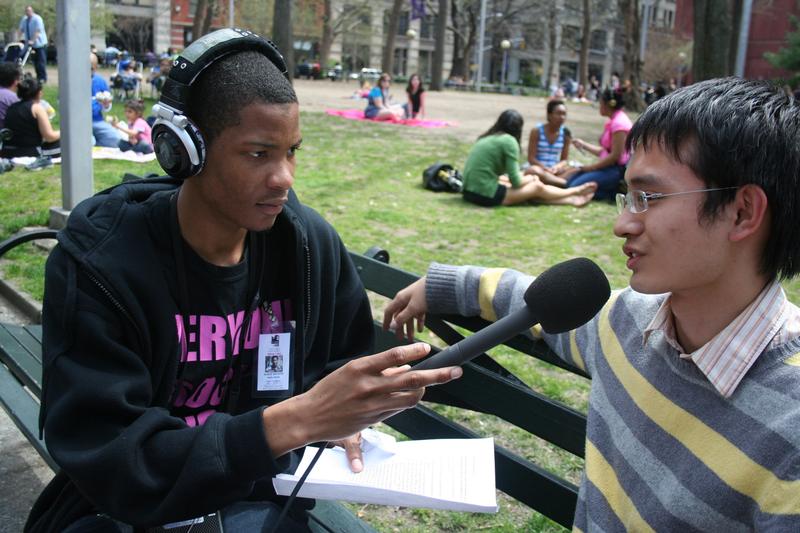 By giving New York City teenagers the tools to tell stories specific to their realities for over a decade, it is no surprise that Radio Rookies' stories reflect how some teen issues have evolved over the years. This is especially true when it comes to the thin line between gossiping and bullying. Going through the Rookies archive, one can hear how the emergence of the internet and social media has amplified this issue.

During our Elmhurst workshop in 2006, Radio Rookie Amina Tariq's reported We Have Stories to Tell to show how common saying mean things and gossiping about others is among her friends. Amina admitted that she's guilty too, while gossiping about a classmate she caught herself on tape saying, "Yo! Their house. Oh my god! It was so disgusting. There were roaches EVERYWHERE. You sit down on the bed there's a roach on you." But when Amina was in high school, these conversations took place "at school in the lunchroom, hallways, and bathrooms" -- not on the internet.
In the same workshop, Yesica Balderrama, who was 15-years-old at the time, was just catching The Internet Bug. In her story she says:

"... a lot of the people I know do use the internet. They use blogging websites where they go in and write about their life. Almost everybody has what's called a "Xanga" account, or something similar to it... So you have these people from the same high school who know about each other but they've never spoken before."

Fast forward to 2011... "Xanga" has been replaced by "Facebook" and teens like Brianna Fugate are addicted to "all the arguments, the breakups, the hookups" being posted every second on social media sites. In her story, Facebook Drama, Brianna talks to her high school guidance counselor about how the "drama" (aka gossiping) she loves watching on Facebook is different from what we now consider cyberbullying:

"I think what you have to do is ask yourself...'Am I distracted from my school work because I'm thinking about the message that was sent to me– on Facebook?'... In the past, when bullying occurred in school, or on the playground, the students were able to have a safe haven at home, but when it extends to cyber bullying now the child is sitting in his/her living room or his/her bedroom and the bullying is continuing." - Guidance Counselor

Reporting on a more recent trend in cyberbullying, 16-year-old Radio Rookie Temitayo Fagbenle explains how teens use social media as a "slut-shaming" tool, or a tool to shame and expose young girls for engaging in sexual behavior, by posting photos and/or videos that they may not have even known were being filmed.
Temitayo says, "I see girls get exposed on my Facebook newsfeed almost everyday. Once in a blue I'll see a video or picture of somebody I know, but most of the time it's girls I've never even met." One of the incidents Temitayo talks about is seeing a picture of a high school girl laying on a bed, half naked. She tried reporting it to Facebook twice but it wasn't taken down. In only 43 minutes the picture received 443 likes and 261 comments -- comments like, "Your life is officially shot, LMAO."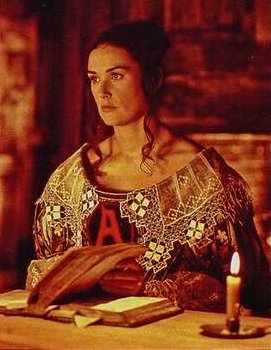 Anyone who's been to high school has probably heard a horrible rumor, that's destroyed a student's reputation. Now, most teens have phones with cameras, which sadly turn these rumors into more than just hearsay. As problematic and destructive as this reality is, Temitayo and 2006 Queens Rookie Amina both point out in their stories that this is nothing new. Amina grew up hearing her mom gossip, and Temitayo cites Hester Prynne's public slut-shaming in, The Scarlet Letter. The only difference is that today it's happening online, and as Temitayo said in her piece, "everybody that has access to the internet can see it." 
To listen to the stories mentioned in this article in their entirety follow these links:
We Have Stories to Tell!, by Amina Tariq, Elmhurst (2006)
The Internet Bug, by Yesica Balderrama, Elmhurst (2006)
Facebook Drama, by Brianna Fugate, St. George (2011)
Sexual Cyberbullying: The Modern Day Letter A, by Temitayo Fagbenle, YMCA (2012)
Here are some resources for preventing Cyberbullying:
Common Sense Media: www.commonsensemedia.org/educators/cyberbullying-toolkit 
Stop Bullying: www.stopbullying.gov