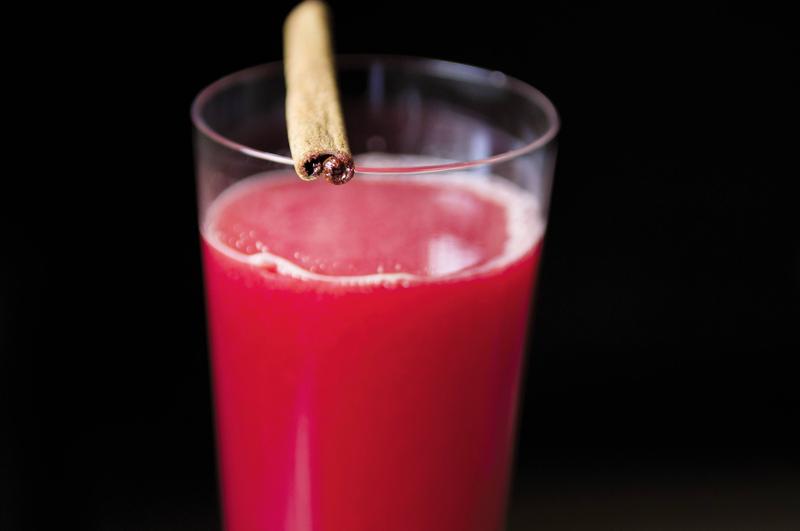 By Table9 / Serves 1
WHO: Table9 is a Greensboro, Alabama, youth program director and passionate home chef.
WHAT: A refreshing, balanced toddy that won't make you feel as if you've been hit over the head with booze.
HOW: Table9 was adamant about using Maker's Mark bourbon—"the only true bourbon to drink"—as the base of this toddy.
WHY WE LOVE IT: It turns out that bourbon and citrus are a great match, and just a hint of honey smooth out any rough edges. Cheers!
1/4 cup fresh Meyer lemon juice (regular lemon juice will do in a pinch)
1/2 cup fresh blood orange juice
1 teaspoon honey
1 shot (1 1/2 ounces) Maker's Mark bourbon
1 cinnamon stick
1. Combine the citrus juices with the honey and bourbon in a tumbler. Add just enough hot water
to fill the glass almost to the top. Serve with the cinnamon stick.
What the Community Said:
hardlikearmour: "Congrats! What a beautiful drink. Love the blood orange."
From The Food52 Cookbook: 140 Winning Recipes from Exceptional Home Cooks, by Amanda Hesser and Merrill Stubbs.