Beached Whale Is Dead, Official Says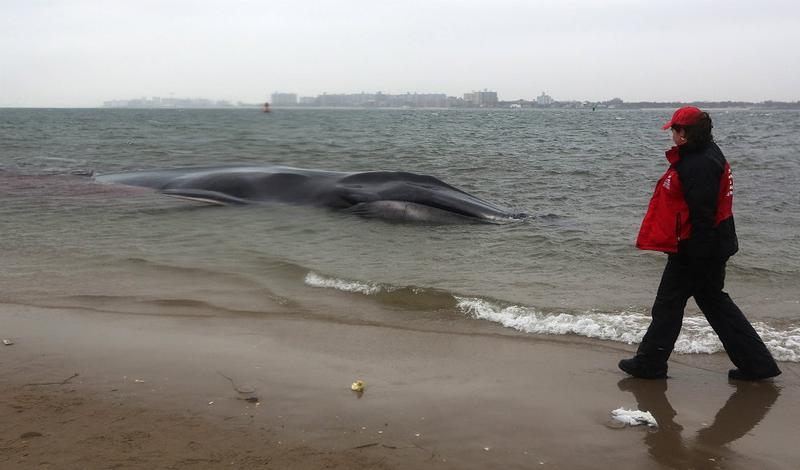 A wildlife official says an endangered whale has died after getting stranded on a beach in a coastal enclave of New York City.
Mendy Garron of the National Marine Fisheries Service says officials found the 60-foot-long finback whale dead Thursday.
The animal was first discovered Wednesday morning beached on the bay side of Breezy Point, a Queens neighborhood ravaged by Superstorm Sandy. The whale was alive but severely emaciated. Biologists said it probably wouldn't survive.
The whale later drifted away at high tide and washed ashore again Thursday morning.
Breezy Point is still recovering from the storm. It caused serious flooding and a fire that destroyed 100 homes.
NOAA's Allison McHale said on Wednesday that the whale was emaciated and severely ill.
NYPD officers, emergency workers and marine biologists responded to a report of a 60-foot whale that was stranded on the bay side of the Rockaways. The call came around 10:40 a.m. Wednesday.
Biologist Mendy Garron said it's unclear what caused the whale to beach itself, but on Wednesday its chances of survival appear slim.
She says the whale isn't moving around much and "looks very compromised." The whale is being sprayed with water.
Javier Guzman contributed reporting