Wishes of Hope and Heat this Christmas in Far Rockaway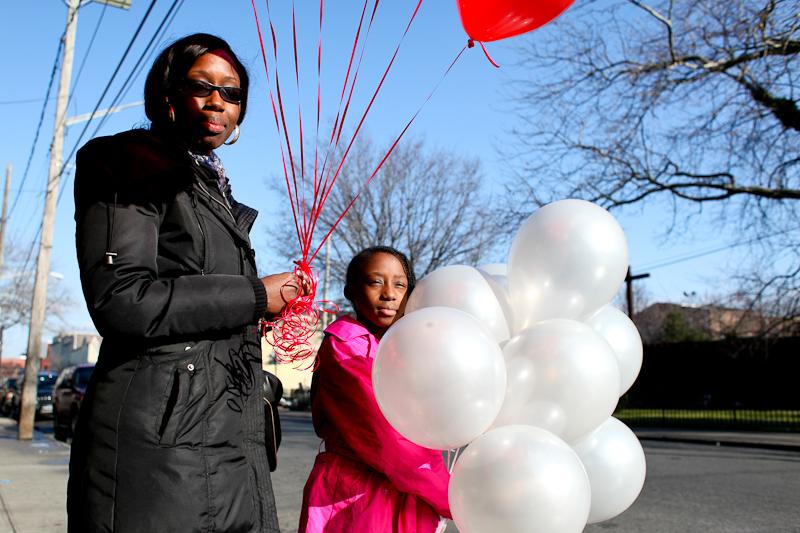 Many Far Rockaway residents that were hit bad during Sandy are still living without heat this Christmas.
Abina Johnson, 41, lives blocks from the ocean and her 2-story home took on 5 feet of water during Sandy, destroying her boiler. She got hot water back two weeks ago and is still without heat. Johnson spent Thanksgiving at her local church, so this holiday she's having a party to make up for it.
"I'm trying not to let Sandy take away my Christmas and family time," she said. "Some of us had to relocate at first when Sandy first occurred and we're just speaking on the phone—so now to sit together and eat and watch basketball," she said.
Christmas morning she made a last minute trip to the dollar store to get some balloons to decorate her home.
Abina said she had to scale down Christmas and only got her three children one gift each. For Christmas dinner she plans to make jerk chicken, roasted ham, mac and cheese and cake.
Across the street at St. Mary Star of the Sea and St. Gertrude Parish, residents sang Silent Night and Joy to the World at morning mass.
Elaine Coleman, 59, lives nearby and says her first floor was flooded during Sandy. This Christmas, she's grateful she and her neighbors are still alive.
"It's a time of cleaning out, clearing out and appreciating what is real, that God loves us, and it's not the stuff we have around us," she said.
The church also lost power during the storm and was a hub for donations and charity relief.
It celebrated Christmas with the three masses.
Jose Vilez is a volunteer at the church and said his Christmas wish is for more hope and peace.
"Hope for the future. Hope we can get through the rest of this year and hope that God in his goodness will provide for all our needs, and hopefully the city will make sure that everyone is okay," he said.