Operation Santa Celebrates 100th Year with Low Numbers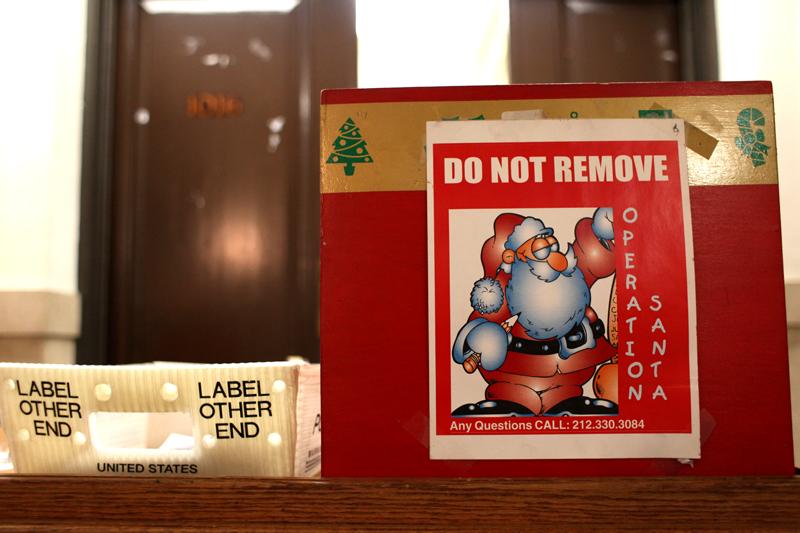 It's the 100th year that the main post office in Manhattan has responded to letters addressed, "Dear Santa." On Christmas Eve at the James Farley Post Office elves busily replied to letters and sent last minute packages to needy families in the area.
Pete Fontana is the current head of the program and said this year, letters and volunteers are down compared to last year. Operation Santa received about 200,000 letters from needy families, down from about 500,000 in 2011.
Fontana thinks many people are donating to Sandy-related charities rather than giving to traditional ones like Operation Santa.
The letters, though, continue to pour in, ranging from the absurd to the heart-breaking.
"Dear Santa all I want for Christmas is a microwave," Fonatana said, reciting his favorite letters from memory. "I can't make popcorn without a microwave. Dear Santa, all I want for Christmas is one million dollars in small bills. And another kid just wrote for there to be peace."
The last package was sent out at 4:00 p.m. Christmas Eve, but Fontana said volunteers could return after Christmas and continue replying to letters and sending packages until January 6.
One veteran volunteer is known as "Elf Special Forces" for her packing ability. Helen Chin, 31, from Elmhurst has been an elf with Operation Santa for ten years. Wearing a Santa hat, she packed her last package of the holiday season Monday. Cramming in clothing for a family of three, Chin said she added a little gift for the single mother who wrote asking for clothing for her three children. She also added a Lego set as well.
"Most kids, they want something fun," she said. "We all remember what it was like being a kid, we all wanted that one toy that we could tell everyone at school--check out what I got."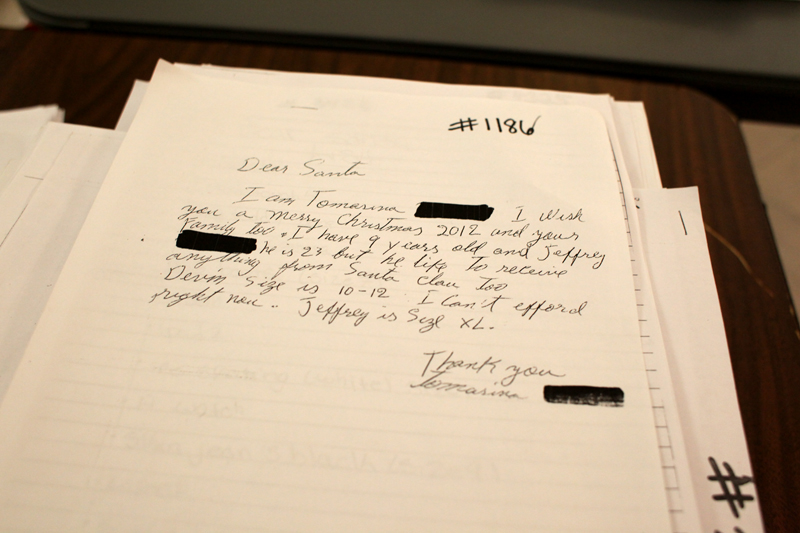 Letter sent to the main post office in Manhattan Stephen Nessen/WNYC
Correction: the article misidentified the post office as the Thomas Farley Post Office. It has been changed to James Farley Post Office.