The Jazz Age Rise and Scandalous Fall of the Santa Claus Association
A hundred years ago, when a child in America wrote a note to Santa Claus, it wound up in the "dead letters" room at the post office, never to be delivered. That changed in 1913, when an enterprising New Yorker named John Gluck founded The Santa Claus Association, a charity that matched children's wishes to donors.
Gluck, a Jazz Age publicist, saw the room full of letters to Santa Claus and used them to build an empire.
"He was the first one to say, 'Hey, these letters are out there,'" said Dave Herman, co-founder of The City Reliquary Museum in Williamsburg. "And since he pulled them out of that abyss, they've never gone back."
Soon after Gluck founded the association, silent film stars like Douglas Fairbanks and Mary Pickford came to events and posed for photos. President Warren G. Harding sent telegrams to Gluck with Christmas greetings.
At its height, it arranged for 28,000 letters a year to be answered with presents provided by donors. Some of those letters, now on display at the museum, are heart-rending and not that easy to fix with a present. 
This one is from 1914:
Dear Santa Claus,
I heard about your great kindness to poor children, and I hope you will be good to us. I have a little cripple sister and a brother. My little cripple sister is only five, my papa has been out of work all summer. I hope you will answer soon and won't forget us.
Your little friend,
Harriet
But why build an empire based on Christmas? Because it was New Yorkers who invented the pop culture version of Santa Claus that we know today.
In the 1860s, New York cartoonist Thomas Nast drew the iconic image of Santa: the rosy-cheeked, red suited, round-in-the-middle man. Before that, there was Sinterklaas, a scary-looking Dutchman in a bishop's hat whose best present was a bag of oranges.
In 1923, New Yorker Clement Clarke Moore wrote 'Twas The Night Before Christmas, which gave us Santa as a jolly old elf with a sleigh and reindeer. And New York City supplied the setting for the movie, "Miracle on 34th Street," the Christmas classic with a climax built on thousands of letters to Santa Claus.
Gluck's great-grand-nephew, Alex Palmer, has been researching the Santa Claus Association and supplied most of the artifacts and photos to the exhibit. He said that Gluck, born on Christmas Day in 1874, believed that helping "the kiddies," as he called them, was his destiny.
As the Santa Claus Association grew into a national organization, Gluck and his waxed mustache began palling around with celebrities like New York's playboy mayor, Jimmy Walker. Soon Gluck announced plans to build a monumental headquarters in Midtown Manhattan. It would be a 20-story "Child Wonderland" with a 50-foot, stained glass window of Santa Claus.
But as Gluck was building the Santa Claus Association, a man named Bird Coler was taking over the city's Office of Public Welfare. Palmer said Coler and Gluck antagonized each other from the start because of their conflicting visions about the best way to run a charity.
Gluck saw most government aid as ineffectual and bogged down in bureaucracy. He believed it was better to do what he was doing: directly linking donors to the poor.
The politically ambitious Coler, however, looked out on an unregulated, charitable landscape and saw all manner of scams. He made it his mission to bring them to heel, even the largest ones like The Salvation Army and The Santa Claus Foundation.
Commissioner Coler found a problem with Gluck's bookkeeping and organizational structure. Palmer explained that "as Coler starts digging through it, he starts talking with people who are on the masthead, who are supposedly helping run the group, and it becomes increasingly clear that there are not a lot of people besides John Gluck who are calling the shots. Essentially, every role is being handled by him: the treasurer, the secretary, the publicist, the president."
Coler took his findings to the press, along with evidence of Gluck's lavish lifestyle. After that, the post office stopped forwarding children's letters to the Association. Without them, Gluck no longer had the means to run his charity. In 1928, he shut it down.
Today, the post office itself tries to match children who write to Santa Claus with people willing to give them presents. In New York, the program is called Operation Santa.

Herman said the exhibition sums up Gluck and his association in final image.
"A postcard of him, sailing away, out of the New York City harbor, saying farewell to the grimacing bill collectors as he sailed into the distance. So, who knows?" said Herman "Maybe he got away and just started over."

The exhibit on the Santa Claus Association will be at The City Reliquary Museum in Williamsburg until Feb. 10.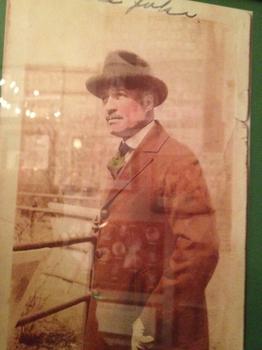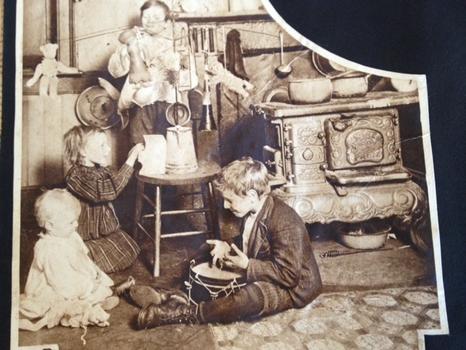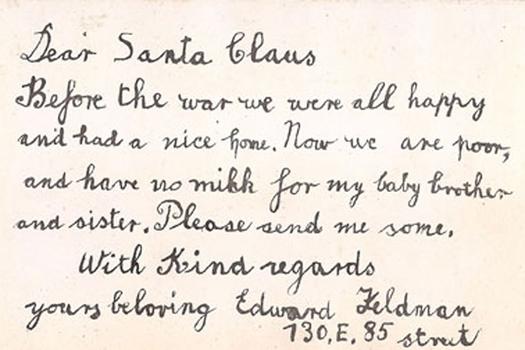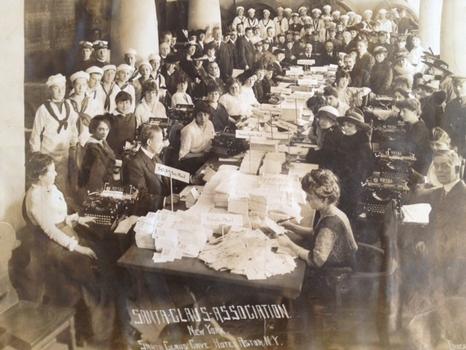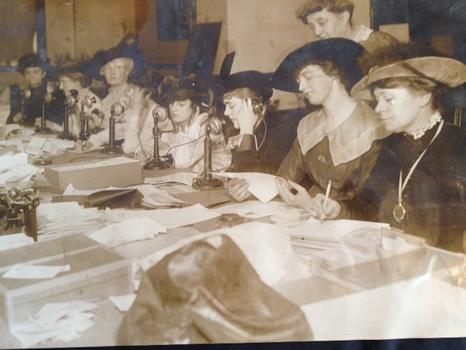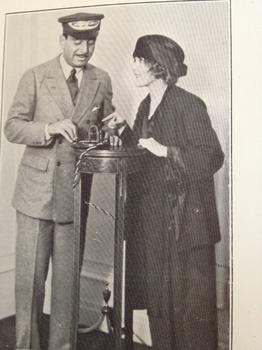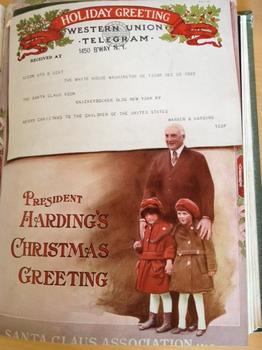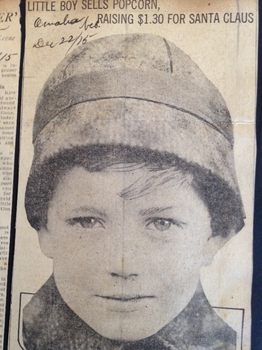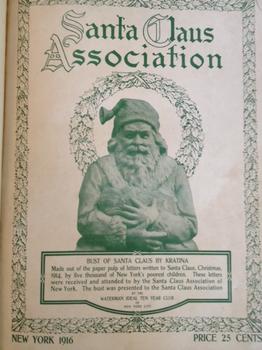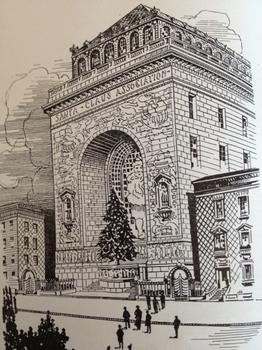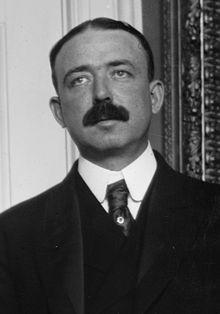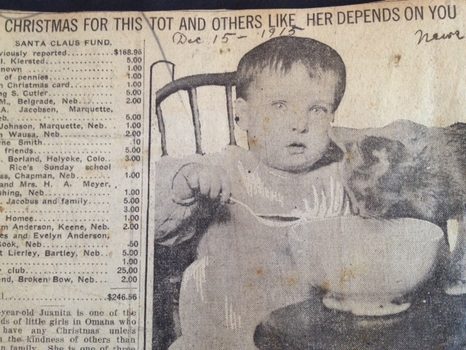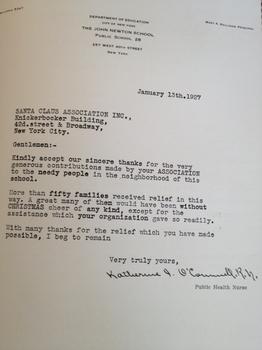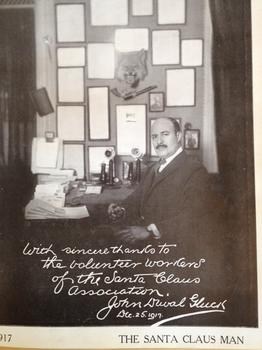 of