FEMA Flood Maps Point to Changes in Coastal Construction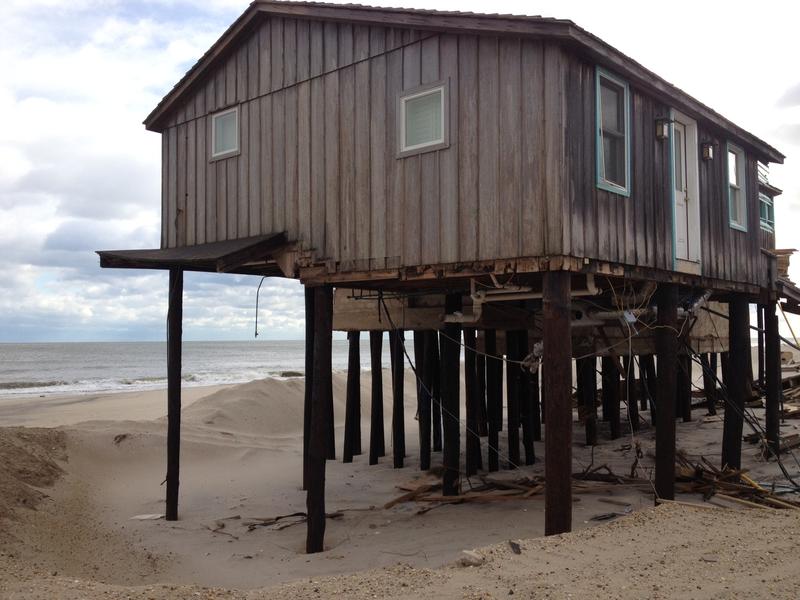 As homeowners who suffered losses from Sandy start to rebuild following the storm, FEMA has released new flood maps for ten coastal counties in New Jersey. New maps for New York City and Westchester are expected soon.
The maps are strictly advisory at this point, but they're likely to take effect in 2014, and will be used by insurance companies to dictate premium rates and by building officials to set regulations for new construction.
The Jersey Shore borough of Mantoloking is one of many coastal communities that will likely be impacted by the new flood maps. Mantoloking sits on a barrier island, thirteen miles south of Asbury Park. It contains just over 500 homes and is two miles long by only a quarter of a mile at its widest parts. It suffered enormous damage in the storm, with houses ripped from their foundations, roofs split in half, and walls shorn away, exposing people's kitchens and bedrooms for the entire world to see. 
Chris Nelson is Special Counsel to the Mayor and town council of Mantoloking. He says the flooding was severe: "The ocean breached the town for the entire length," he explained. "In some cases it was one to two feet deep, in other cases it was five to six.  We had a very nice dune line, anywhere from sixteen to twenty-two feet in town. Unfortunately, the ocean pretty much obliterated the entire dune system."
Hurricanes and nor'easters are nothing new in Mantoloking. The borough's website has black and white photos of toppled houses along the beach from previous storms in the 1920s, '30s and '40s. But after each time, residents rebuilt in mostly the same way, keeping their homes close to the water and elevated only a few feet off the ground. That afforded them protection from only the most minor of storm surges. Sandy will likely change all that.
Flood maps dating back to the early 1980s dictate that homes along Mantoloking's shore be built twelve feet above sea level to reduce the risk of flooding, and the new maps just released would raise that to fourteen feet.  But many of the borough's historic homes built in the late nineteenth and early twentieth centuries were grandfathered in, and since they didn't meet current building codes, their owners received federal subsidies to make up the difference with their flood insurance premiums. Those subsidies are going away, though, and those homeowners forced to rebuild will be required to follow the new regulations.
Bill McDonnell, FEMA's Deputy Branch Director of Mitigation, says that if all homes in places like Mantoloking had been built or retrofitted to meet current codes and standards, they would not have suffered so much damage. He advises residents to follow the example of homeowner Ed Wright, whose house largely survived the storm surge while many around it did not. "Mr Wright, thirty years ago was creative enough to go above and beyond the local standards," McDonnell says, "So when he put it on pilings, he was ahead of his time. And if you speak to him, he is of the opinion that every one in this area should be built as high or higher than him."
That would change the entire look and feel of many communities along the Jersey Shore, but as climatologists predict that powerful storms like Sandy could become more frequent and more deadly, it may be the only option.
Correction: An earlier version of this article incorrectly stated that new flood maps for New York City and Westchester had been released. FEMA says it expects to release those maps in early 2013.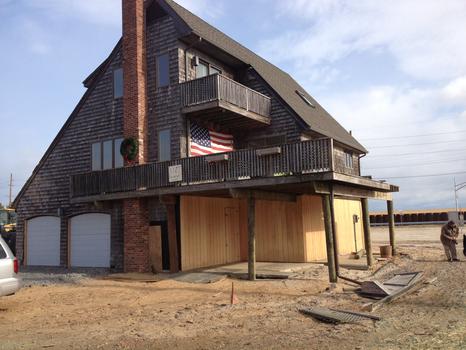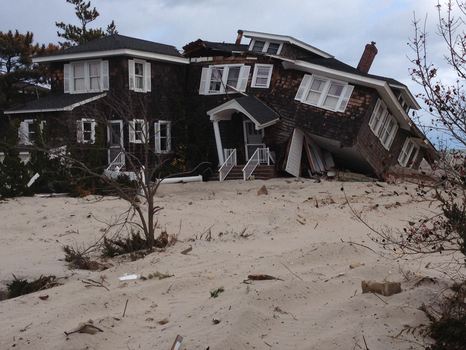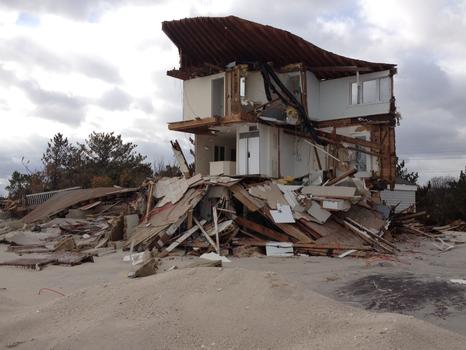 of