A Gut Check for Bad Genes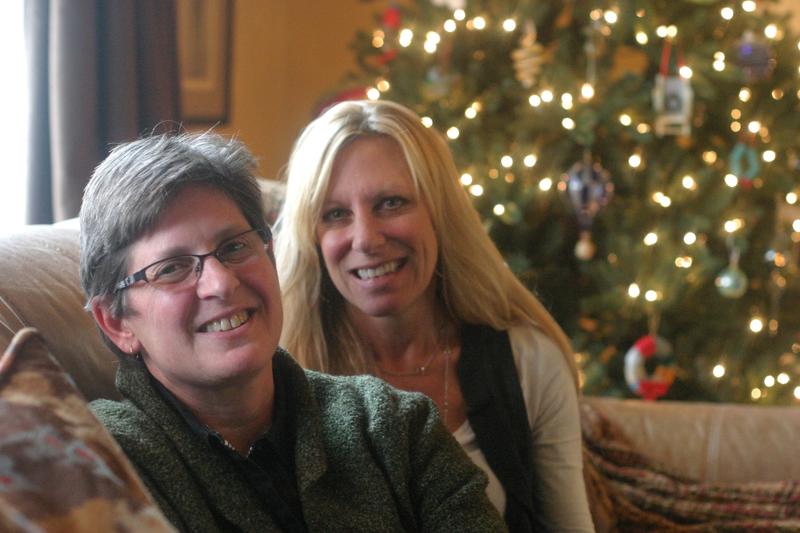 Francesco Napolitano came to America from Bari, Italy, in 1912. He settled in Trenton, got married, sold life insurance and raised four sons.
He gave them and their children a love of sports and good food, a serious work ethic and a nice healthy constitution.
"We always said we had good genes," said Deb Napolitano. "We joked the only thing wrong was the Napolitano nose."
"It's that big Italian nose," chimed in her cousin, Lauri Ford del Rio. "We call it the Napolitano Curse!"
Unfortunately, it turns out Francesco Napolitano also gave his descendants something far less auspicious: a glitch in his DNA. People with the rare genetic mutation have a very high risk of developing a deadly and very difficult-to-detect type of stomach cancer.
 The disease killed their grandfather and four other relatives, including Ford del Rio's dad, Victor Napolitano, this past May.
Shortly after his death, the two Trenton, N.J.-area women tested positive for the same genetic defect, and last month, a few days before Thanksgiving, they both had the same procedure done on the same day, to give each other moral support: their stomachs were removed, and their esophaguses were connected to their lower intestines.
The cousins are in a good mood these days.
"It's such a weight off my mind," Ford del Rio said.
"In the months between the test and the surgery, I had a hard time sleeping," said Napolitano, a web designer who likened her flawed DNA to a bad line of computer code. "It was like this ticking time bomb."
Radical surgeries like the two cousins had are relatively rare.But experts say the operations seem to be gradually increasing, as genetic researchers pinpoint more mutations, and as people grow more accustomed to the idea of preemptively removing seemingly healthy body parts. Prophylactic breast and ovary removals have been performed for more than 20 years. More recently, surgeons have also been excising thyroids, colons and stomachs.
Stomach cancer is the fourth most common form of cancer world-wide, causing an estimated 866,000 deaths each year. Asians are particularly susceptible. The cancer is often detectable visually, with an endoscope inserted down the esophagus. But in up to 3 percent of these cases, the cancer cells lurk inside the stomach walls, out of view. By the time there are physical symptoms and visible tumors, it's usually too late to treat effectively.
"If we had a good screening test, we would screen patients every six months or so to look for it," said Dr. Sam Yoon, the surgeon who operated on Napolitano and Ford del Rio , at Memorial Sloan Kettering Cancer Center in New York. "But we don't have good tests, so the main treatment we have is removing the whole stomach."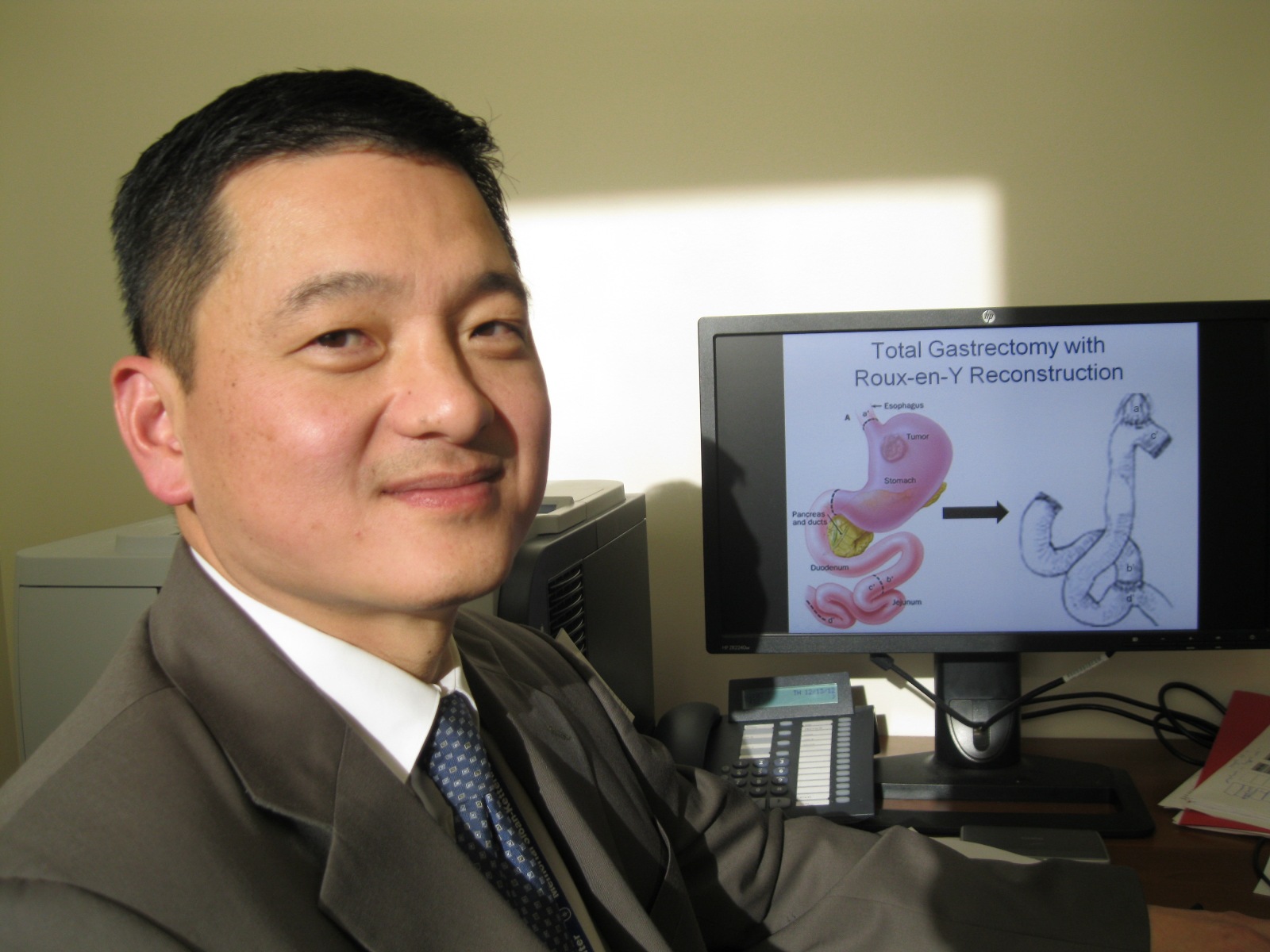 Removing a stomach is a major procedure, but a relatively low-risk one, Yoon said. And it turns out the stomach is less crucial than you might think, because most nutrients are absorbed through your small intestine.
"Your stomach is basically a reservoir for the food you eat, so you don't have to eat all the time. You can eat three meals a day," Yoon said. "Without a stomach you can lead a pretty normal life, but you need to eat a little bit constantly. I tell patients they're going to need to graze like a cow."
The bovine imagery  didn't put off Ford del Rio and Napolitano--especially when they realized the mutation gave them a greater than 80 percent lifetime chance of getting cancer. Some relatives thought the cousins were crazy, but the two women thought it was everyone else who should have their heads – and stomachs and DNA – examined.
"I'm 48 years old, and the youngest person in our family to die of this disease was 50, which I'm approaching," said Ford del Rio, who works for Merck as a drug sales representative. "It's just hard to believe you're gonna beat those odds. I wanted my stomach out as quickly as possible."
The decision isn't always so clear-cut.
As (bad) luck would have it, the same mutation also gives the two cousins a moderately high chance of getting breast cancer – around 60 percent. That's more typical of people considering preemptive surgery. Ford del Rio is not sure if those odds are quite bad enough to have her breasts removed, also.
"I have talked to a breast surgeon and a plastic surgeon, if I do want to go ahead with that," she said. "But I do have a little reassurance if I decide not to go ahead with the surgery it will be caught early."
Jill Stopfer, a genetic counselor at the Abramson Cancer Center of the University of Pennsylvania, says she has seen more women who test positive for genetic mutations choosing prophylactic mastectomy, despite often murkier, less fatal odds.  She thinks the trend is in part due to advances in reconstructive surgery, and in part cultural.
"There are reconstruction options that involve using your own tissue, not always using implants," Stopfer said. "And I think that it's just more common that people are having surgery on their breasts, whether it's for enhancement or anything else, and so more women are considering it not a big deal."
Ford del Rio and Napolitano have other lingering concerns, besides their own breast cancer risk. They're worried about what other family members will do, especially Ford del Rio's three young adult children (Napolitano doesn't have any.)
"At this point, they're saying, 'I will never have my stomach removed,'" Ford del Rio said "Kids think they're invincible and it will never happen to them, but  the reality is it can, so, I think they would change their minds, when they get older."
She wants her kids to get settled well into their 20s  before worrying about it – and then get tested for the mutation and, if they carry it, consider stomach removal. The procedure wouldn't be done before age 30, at the earliest.
In all, five members of their extended family carry the unlucky mutation, including Ford del Rio and Napolitano. Another 18 relatives have yet to be tested for the gene. Ford del Rio and Napolitano hope to be role models to all of them.
"We want to show that  you don't need a stomach to live, and we're living normal lives, and we don't have to worry about getting stomach cancer the rest of our lives," Ford del Rio said.
"And stomachs are over-rated!" added Napolitano, with a laugh.
Better still, they and other say, would be scientific advances that obviate the need for radical surgery – better drugs, better screening tests, maybe even genetic engineering to prevent cancer at the source.
But for now, they're just glad the risk of stomach cancer is pretty much gone. And they're looking forward to eating their traditional Christmas lasagna – in very small portions.