Studio 360
Beck's Song Reader: Open to Interpretation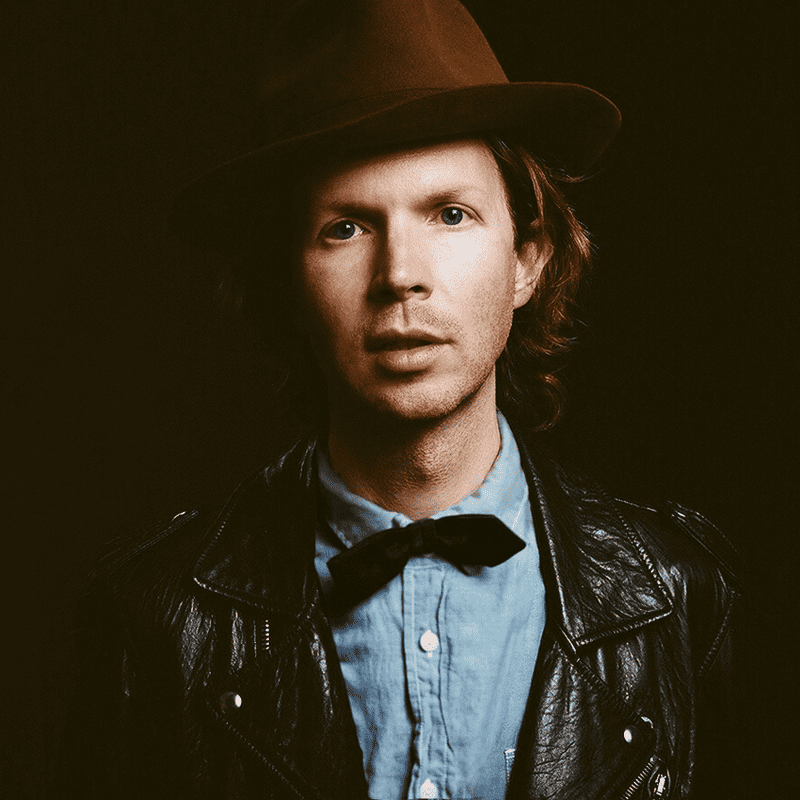 Beck has always been an unpredictable musician: from the folk-rock of Mellow Gold, to the digital sounds of Odelay, to the raucous funk of Midnite Vultures. But for his latest project, there's no music at all — unless you want to make some yourself.
Song Reader, published by McSweeney's, is a collection of sheet music. It contains 20 individually printed songs, each one presented with its own distinct artwork. Beck hopes that fans (especially those who play instruments) will learn the songs and share interpretations online via sites like YouTube and SoundCloud. "The more far out, the better," Beck tells Kurt Andersen. "I really feel like the sheet music versions are a rough sketch of what it could be."
Taking liberties with the music of such an established songwriter may seem ill-advised to purists. But Beck says some of his most commercially successful work has come out of experimentation. "I've rarely gone into the studio thinking about the bigger picture. It's very much whatever's happening in the moment," he tells Kurt. "For me, being in the studio is like a laboratory." Although the odd element may not have immediate use, "maybe it does feed into something down the line."
Beck attributes much of his success to low expectations and autonomy: "As a solo artist, I had that agency to do whatever I wanted and go wherever I wanted."
Studio 360 put together a band to rock Song Reader's "Saint Dude" — and Kurt plays it for the composer himself. "Very triumphant," Beck calls the 360 rendition. Although he admits he had a more pensive take in mind when writing the song, Beck says he's happy to hear the changes. "That's one of the aspects of this project — to hear your own songs back in different ways that you hadn't expected or thought possible."
(Listen to more of 360's covers below.)
Video: Kurt Andersen & radio friends perform "Saint Dude"
The Band:
John DeLore (Studio 360) – lead vocals, guitar
Rob Christiansen (WNYC) – lead guitar, vocals
Dylan Keefe (Radiolab) – bass, vocals
Jason Isaac (WNYC) – drums
John Schaefer (Soundcheck) – acoustic guitar, vocals
David Garland (Spinning on Air) – clarinet, feedback guitar, vocals
Kurt Andersen (Studio 360) – glockenspiel
Aya Kato – piano
The Saint Dude Choir:
Brooke Gladstone (On the Media); Soterios Johnson (Morning Edition); Terrance McKnight (WQXR); Irene Trudel (Soundcheck); Jenny Lawton, Leital Molad, and Michele Siegel (Studio 360)
Video by Amy Pearl
Recorded and mixed by John DeLore
More tracks from our Song Reader:
Music Playlist
Saint Dude

Artist: John DeLore & the Three Six Oh's

Hell Yes

Artist: Beck

Album: Guero

Label: Geffen

The New Pollution

Artist: Beck

Album: Odelay

Label: Geffen

Sweet Leilani

Artist: Bing Crosby

Album: Blue Hawaii

Label: GRP Records

Where It's At

Artist: Beck

Album: Odelay

Label: Geffen

Lost Cause

Artist: Beck

Album: Sea Change

Label: Geffen

Debra

Artist: Beck

Album: Midnite Vultures

Label: Geffen

Loser

Artist: Beck

Album: Mellow Gold

Label: Geffen