First Sunday Mass After Sandy Hook Shootings Ends Abruptly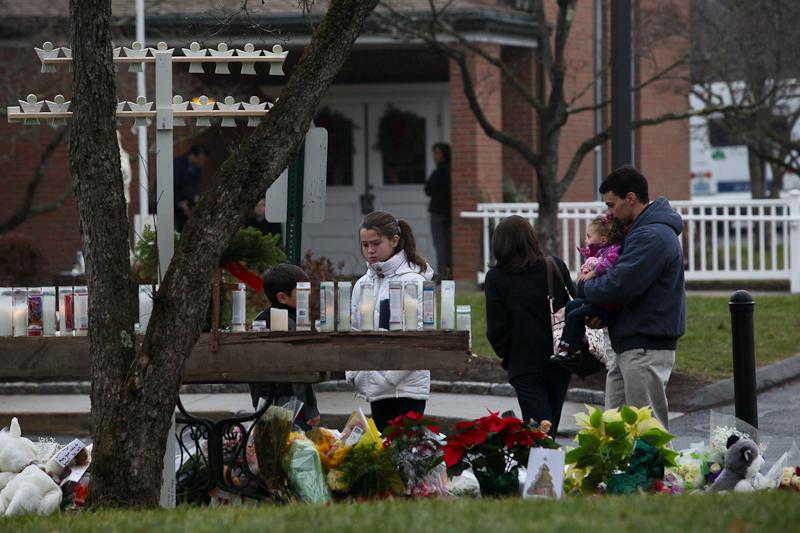 Michelle Garrity waited two days to tell her 6-year-old son Aidan about the shooting at Sandy Hook Elementary School that took the lives of 20 children, three of whom were friends with her son. On Sunday, she told him they died. Then, she took her family to St. Rose Church, like she does every Sunday, for mass.
Garrity told her son Aidan, and her 10-year-old daughter Ashley: "It's good guy vs. bad guy, and the bad guy is gone and that there are lots of good guys in the world like first responders, teachers."
Her daughter Ashley goes to nearby Reed Intermediate School. On Friday, as word of the shooting spread, her classroom was put on lockdown, and students were told to hide under their desks.
Now, Garrity says, her children are asking tough questions.
"My children are scared that this is going to happen again and they want to know—'Mommy how are you going to be safe in school? Is this going to happen again?' I don't know what to tell them, I don't know how to answer that," Garrity said.
The Sunday Mass, with a message of Joy, provided little respite for Garrity. "It was really hard to concentrate in church, all I could do was hold my children, and that was the most comforting thing, to be there and be around people," she said.
And during the noon mass, the church received a threatening phone call, and was promptly evacuated. One witnesses described the evacuation as orderly.
Connecticut State Police searched the church and surrounding buildings, including a church school, but did not find anything.
"I think it adds to the difficulty and enforces the fact that people need prayer and silence in their lives," said Brian Wallace, a spokesman for the church. "To interrupt that is a tragic and difficult thing."
The church will remained closed until mass on Monday, the church spokesman said.
Visitors were still stopping by a vigil across from the church, dropping off flowers or stuffed animals and praying outside.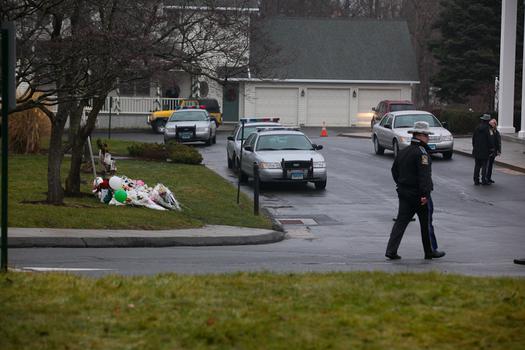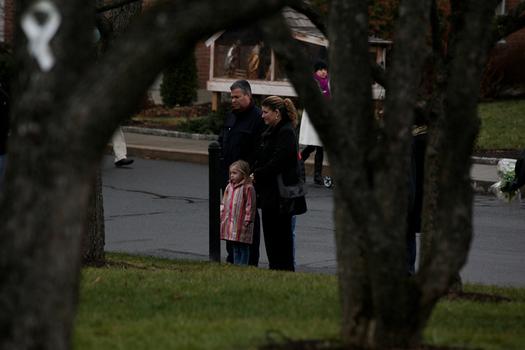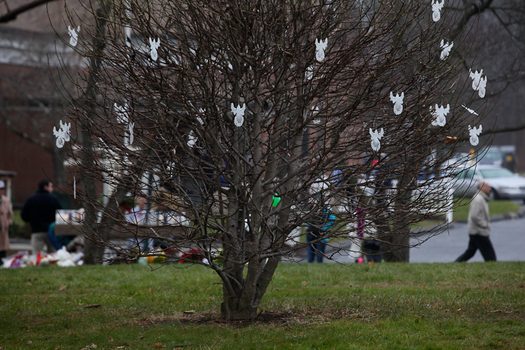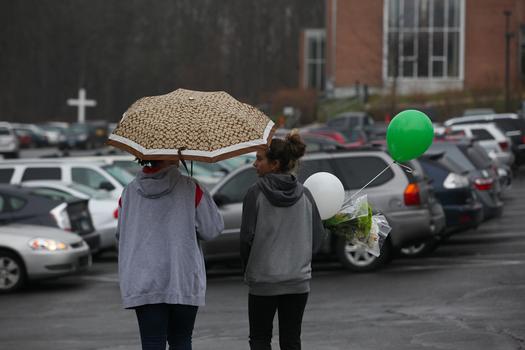 of