Christie Announces Support for Sandy-Stricken Small Businesses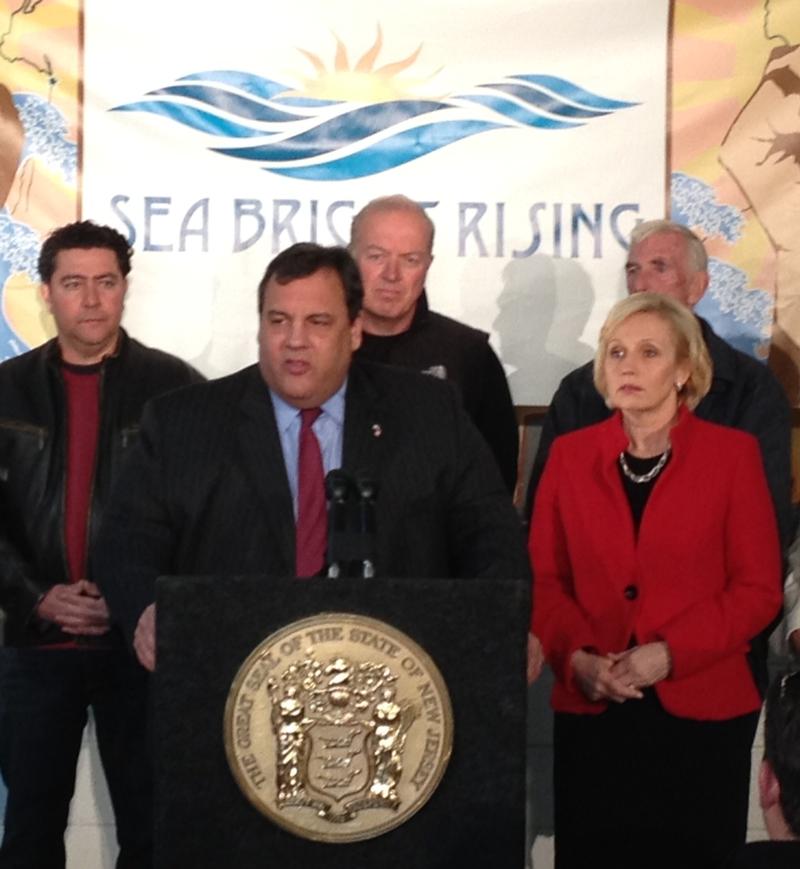 New Jersey Governor Chris Christie appeared Friday afternoon in the storm-battered beach town of Seabright to announce a series of measures to help small business owners get back on their feet.
The governor says his state will only fully recover from Sandy when its businesses recover.  He said the state has already given out more than $50 million dollars in small business disaster loans, and he noted that he's formed a cabinet-level "Office of Recovery and Rebuilding" to keep Sandy recovery on his radar.  He also said the state will begin conducting a Business Impact Assessment this weekend to survey small business owners about what resources and sorts of help they need, such as loans and changes to streamline the permitting process as they rebuild.

Pat Bain and her husband own Bain's Hardware, just across the street from the police and fire station in downtown Seabright. Their business took on about four-and-a-half feet of water during the storm, and just partially re-opened on Wednesday, after an extensive cleanup. They estimate they lost about sixty-five thousand items – ranging from hammers to paint brushes – between Sandy and subsequent damage caused by last month's nor'easter.
Bain says that what business owners in her situation really need are grants rather than low interest loans, since loans – even if they're low interest – will eventually have to be repaid, and no one who has incurred substantial losses is in a position to do that. 
The Governor said he's hopeful Congress will approve the President's supplemental funding request to provide such grants for small business owners affected by the storm.

On a different topic, Christie expressed his condolences for the families of the victims of Friday's Connecticut school shooting and said it was unthinkable that such a tragedy would occur in the midst of the Christmas season. He said he's open to examining all of the circumstances of the shooting and considering new laws or regulations that might help prevent future such massacres from taking place, but in the end, he said, "bad people do bad things," and we have to be realistic that sometimes there's not much that can be done to stop them.