Beach Dunes Spark a Battle After Sandy
As post-Sandy cleanup continues in New Jersey, debate has intensified over how to fix the state's beaches. There is ample evidence that big sand dunes protected coastal towns from Sandy's storm surge far better than small dunes. Gov. Chris Christie wants to re-engineer the entire coastline, but the idea faces opposition from many local residents who don't want to give up their land or view.
The evidence of dune protection is apparent in places like Mantaloking and Ortley Beach, which had smaller dunes.
"I have a picture of the dunes from the day before Sandy, and I've built bigger sandcastles than the dunes we had," said Ortley Beach resident Paula Belotta.
The first floor of her home on the beach block of Fielder Avenue was flooded with sea water. Other residents on the same block fared even worse: several homes were washed entirely away, or floated off their foundations.
"Since it was scattered all over it's hard for me to tell which foundation is mine," said resident Dale Belli. More than a month after the storm, she was still trying to figure out what happened to her one story home, that was completely gone. The Ortley Beach resident was searching for remnants of her belongings around a hole in the ground that used to be her house. She found some old Christmas placemats, and other knickknacks, but not much else.
"These silver balls belong to me, but they're not worth much anymore," she said.
But just a few miles south of Ortley Beach, the town of Midway Beach fared much better. Most of the tiny bungalows on the beach block had only minor wind damage.
"In general compared to most places, we didn't see the amount of damage as the majority of the barrier island," said Midway Beach resident Dominick Salazzo. He leads a local group, the Midway Beach Condo Association, that has been working to build up the town's sand dunes for several years.
There was so little damage to their homes, that the Association is already repairing its towering 18 foot dunes.
"We just got a delivery of 960 dune fence posts," said Salazzo, who was working with a half-dozen volunteers and residents to repair dune fencing on the beach. "The dunes act as a natural replenishment."
But on Long Beach Island, the issue of dune replenishment has met with opposition from many oceanfront homeowners. A dune engineering project on the 18 mile barrier island got approved several years ago. Still, the project remains in limbo. To complete the project, every oceanfront homeowner has to agree to sign over a portion of their beach front to the U.S. Army Corps of Engineers.
The legal document, called an easement, gives the government "irrevocable, assignable, perpetual and permanent" access to a front portion of a homeowner's beach front property.
Some residents fear the new two story dunes will block their sea breezes and their view of the ocean.
"If we did sign it, we give up our land. Assignment means that your local politicians could assign a walkway, toilets, whatever," said Dorothy Jedziniak of Shipbottom.
Her town is part of Long Beach Township, where about a quarter of the town's 470 ocean front residents are refusing to sign easements. The township Mayor Joe Mancini has been fighting with residents over the language of the document for months.
"[If] they have a problem with the language, that's because they either are incapable of reading, or incapable of understanding," said Mancini.
Mancini called the residents 'holdouts' who are making the beach unsafe for other residents.
But attorney Kenneth Porro, who has represented Jedziniak and other oceanfront homeowners, accused Mayor Mancini of using threats and bullying tactics to get residents to sign the documents.
Porro said the mayor is pushing so hard because the township will not receive millions of federal dollars for beach replenishment unless all the residents sign the document.
"It boils down to the sin of money. By good, bad or ugly, if [local government] gets that signature? You get free sand. You don't get that signature? You get nothing," said Porro.
Some towns on Long Beach Island have paid oceanfront owners in exchange for easements. In Harvey Cedars, New Jersey, several households settled with the town. One family went to court. They received a $375,000 payment in exchange for signing the easement. But that decision is now before New Jersey's Supreme Court and could be overturned.
Experts say the legal case may be in flux after Sandy. That's because the same dunes that residents said devalued their property, also had a hand in saving their homes.
"That confers a benefit," said Peter W. Rodino, law professor Paula Franzese at Seton Hall Law School.
"Government can argue, I think persuasively, that [the family] enjoyed the benefit of that two story high dune - it protected their home and others from the devastation of Superstorm Sandy," she added.
After Sandy, New Jersey Governor Chris Christie chastised the oceanfront residents who are holding up the dune re-engineering projects. "Residents refused to sign the easement because they didn't want it to block their view. Well, they don't have to worry about that now, they got no house. So you got no house, you don't have to worry about your view," he said.
While local officials say dune replenishment limited damage from Sandy, some experts warn that in the long run, building up the dunes is a losing proposition that only works in the short term.
"Sand eventually erodes away, and dune renourishment has to be done again. It's a continual process that has to go on in perpetuity," said Jim Fraser, professor in the Department of Fish and Wildlife Conservation in the college of Natural Resources and Environment at Virginia Tech.
Fraser also questions the viability of rebuilding on barrier islands, that naturally over time move, and have moved for at least the past 10,000 years.
"If we're going to continually rebuild in these dangerous areas, it just means there's going to be more misery ahead," he said.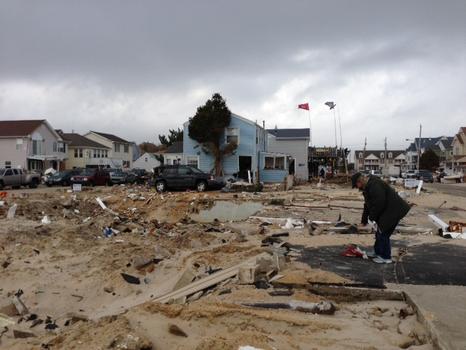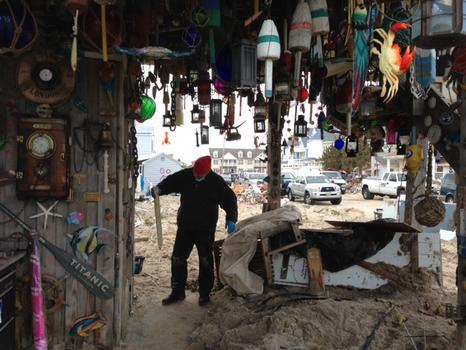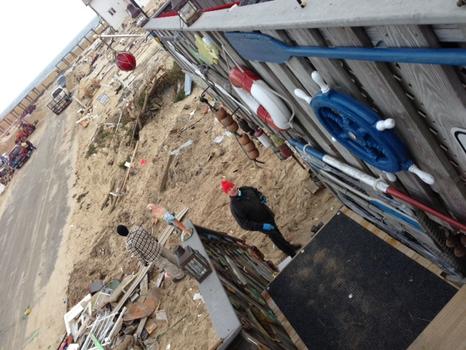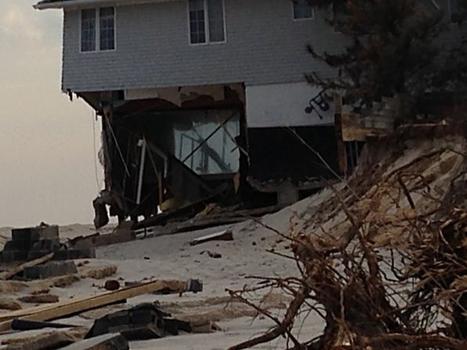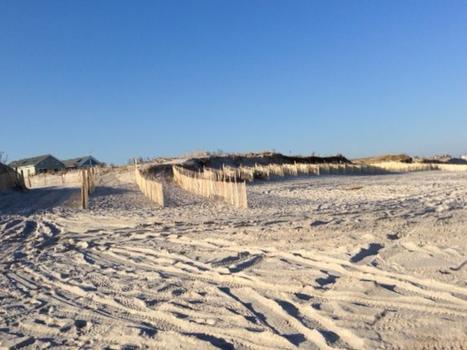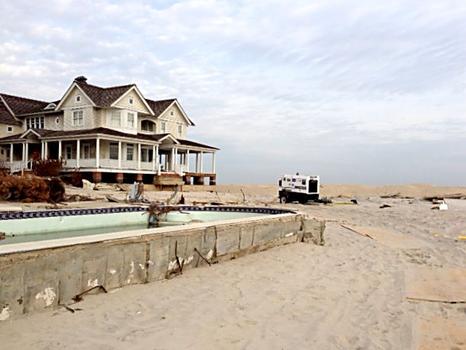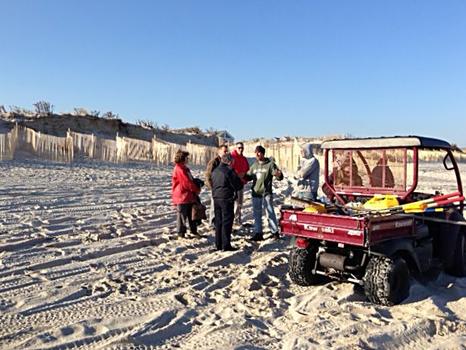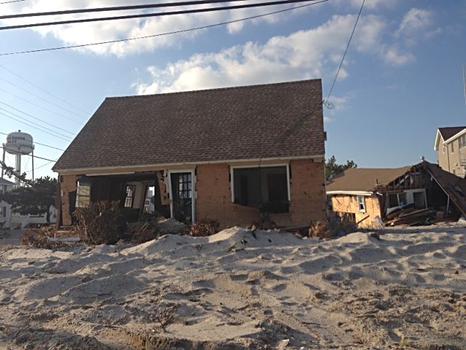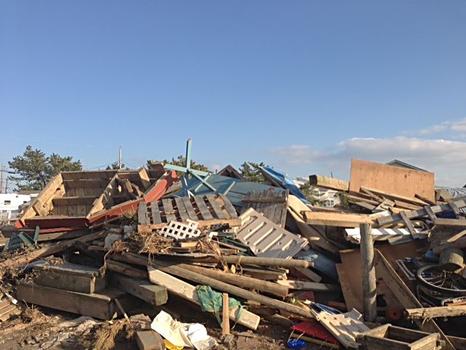 of