One of the Last Sandy Victims Discovered Finally Laid to Rest
David Maxwell, 66, drowned when the storm surge from Sandy rushed in from the shore and swallowed his yellow bungalow in Midland Beach on Staten Island. His body wasn't found until 11 days after the storm.
He had no known relatives or financial means.
But when Gary Gotlin, the public administrator for Richmond County, stepped into the ruined bungalow where the water mark on the living room wall nearly touched the ceiling, he vowed to give Maxwell a proper burial.
"The first day I walked into this house right after he was found, I just felt the presence. I just felt it," he said. "I could not allow a person who could speak anymore have a decision made to send him to potter's field when I could make a decision legally for him to be buried with dignity."
He began scrambling to arrange the Navy veteran's funeral. He and his staff brokered donations for a casket, secured a plot, found a burial suit and worked to plan a service.
He learned Maxwell wasn't alone.
James McCormick, 72, was Maxwell's partner for more than five decades. The pair lived together for 50 years until last March when McCormick suffered a stroke. He was then moved to a nearby nursing home.  
During a recent visit to the Carmel-Richmond Heath Care and Rehabilitation Center on Staten Island, James McCormick was shy and still grieving.
He said Maxwell visited him nearly every day.
"He was open to everybody," said McCormick. "He loved everybody."
Most of McCormick's belongings were lost in the storm — including pictures of Maxwell. He attempted to describe his partner.
"He was short, chubby and baldish … with stubby little fingers," he said.
And with a mischievous smile creeping across his face, he recalled their nick names: "I was the Jolly Green Giant. He was the midget," he said.
The two men lived in Greenwich Village before moving to Staten Island 20 years ago. Maxwell made his living selling miniature trains in New Jersey, and McCormick, who was also a Navy veteran, designed and built dollhouse furniture. They enjoyed being homebodies together and cooking.
"He was going to take me home for Thanksgiving", McCormick said, his voice choked by grief. "Let's not go into that."
Maxwell's funeral was Tuesday.
Outside the St. Charles Church, a group of elderly Catholic War Veterans assembled to show their support on Tuesday. But other than his partner and a handful of neighbors, few at the funeral knew Maxwell.
Leslie Granowski, 55, lived in the adjoining bungalow to the couple.
She said she enjoyed making meals with the pair and sometimes going on excursions to Manhattan together.
"Before I left on Sunday (ahead of Sandy) I asked him to either go with me or to stay at the nursing home with Jim, he said he would," she said.
But she doubted he would actually leave the home he loved. And she was right.
The baby blue casket was saluted and carried from the church into a waiting hearse by the group of veterans. It was donated by a funeral home. The inscription reads: In memoriam David Maxwell 08/08/46 -11/09/12.
He was buried with full military honors at Calverton Cemetery on Long Island. His partner James McCormick is planning to be buried alongside him.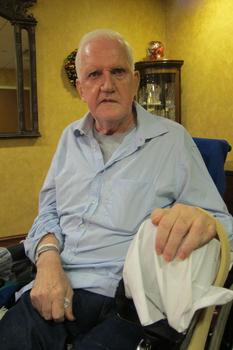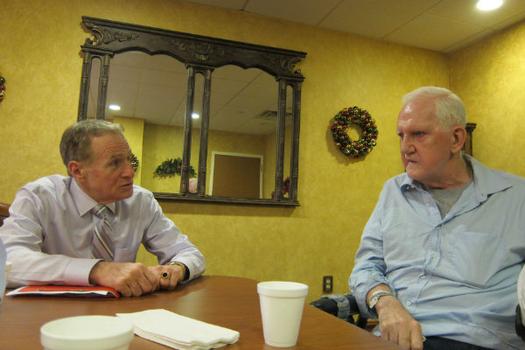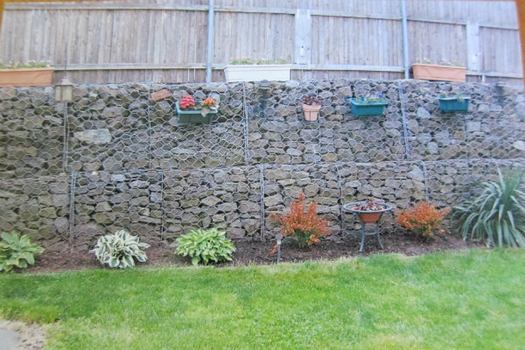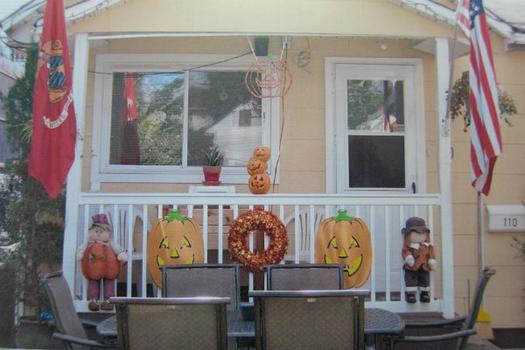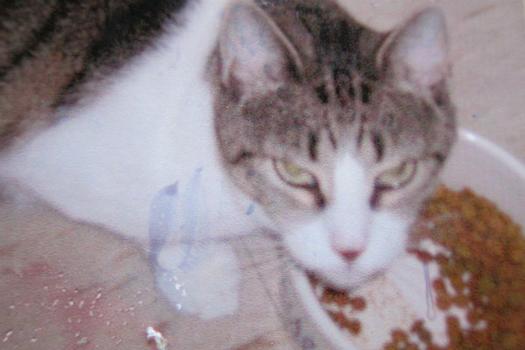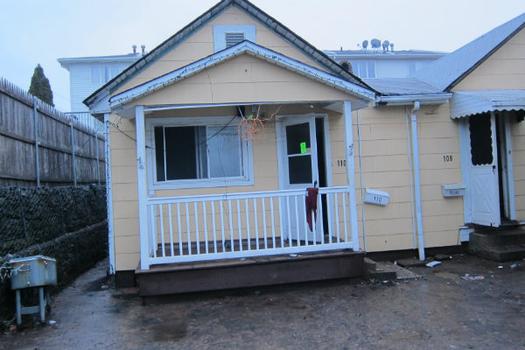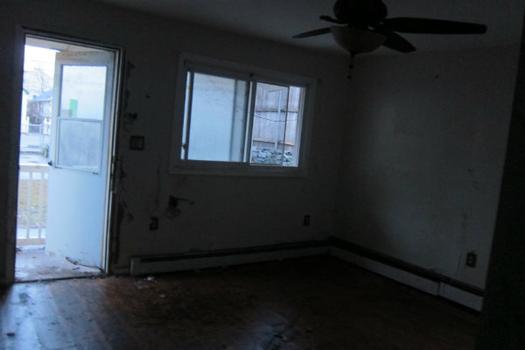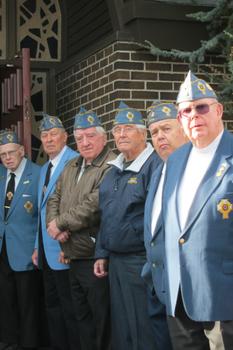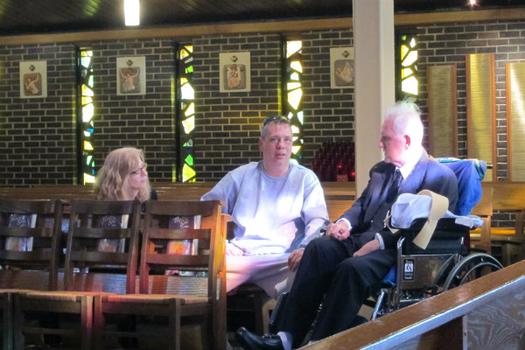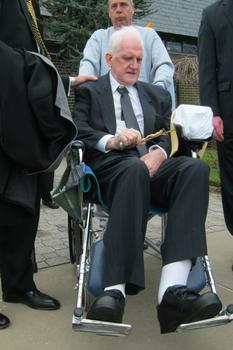 of