Last month, we gave you a challenge: married photographers Jerry Uelsmann and Maggie Taylor provided ten images for you to remix into an original composition.  We received more than 600 entries, ranging from the poetic to the eerie, to the just plain far-out.
Jerry and Maggie judged the contest and return to the show to announce the results. Kurt Andersen notices that their choices seem to echo the artists' own work: he's an old-school darkroom guy, while she's embraced the computer.

Winner: Rhett Rebold — Herndon, Virginia
Untitled
"Surprising and fun and wonderful," Maggie calls it. "It's one of those images," Jerry says, "that when we first saw it we laughed out loud.  It's so loony, but at the same time it's presented in such a cohesive way visually, that it just engages you at all kinds of levels." 
Rhett says the composition was "partially planned, partially accident."  An aviation enthusiast, Rhett happened to have the photos of the female pilot and dirigible on hand.  When he dragged the cockpit over the bird, something clicked: "crow as aircraft."
Runners-Up: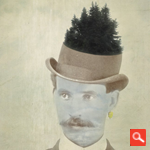 Maggie's Choice: Cindy Tiehen — Huntington Beach, California
Treehugger  ~ Thoreau on my mind
In her submission, Cindy wrote, "I conjured up this eco-dandy in Photoshop using the sky, trees, leaf and butterfly images and finished with a couple texture layers to rough him up a bit." Maggie found it "streamlined and elegant."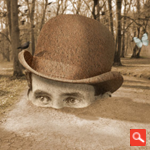 Jerry's Choice: Joseph Sherman — Cambridge, Ontario, Canada
The Secret Forest
Jerry appreciated how the man in the bowler hat was used in a way that was at once realistic and surrealistic, and he was tickled by the caption: "Behold the secret forest. Watch out for the flock of Blackbirds!" 

→ Our contest is over, but you can still take the challenge.
Slideshow: Honorable Mentions
Music Playlist
Something New

Artist: John Mayall

Album: So Many Roads

Label: HIP-O (PG)/Fontana

Photographic

Artist: Depeche Mode

Album: Speak & Spell

Label: Reprise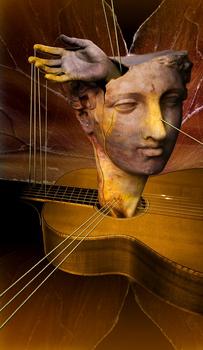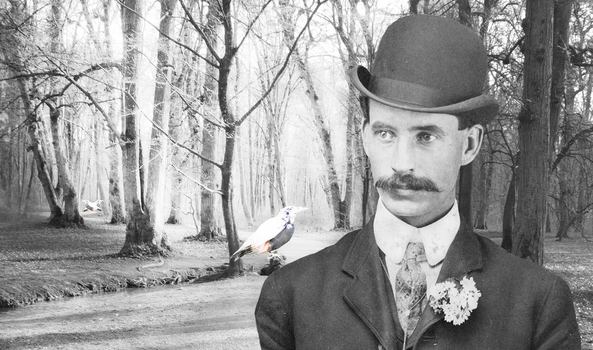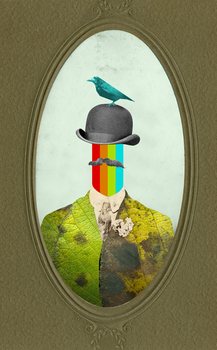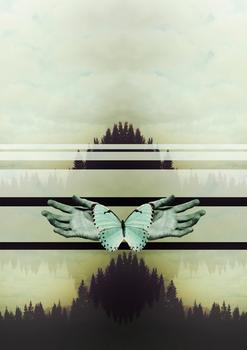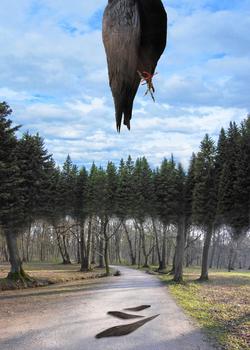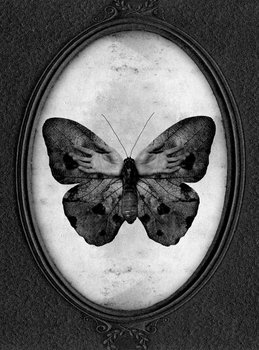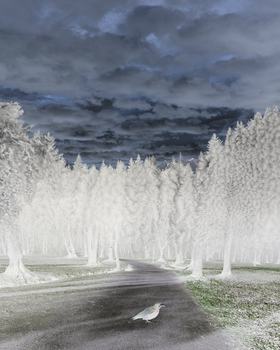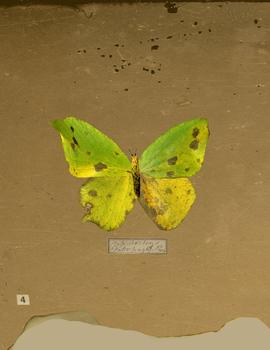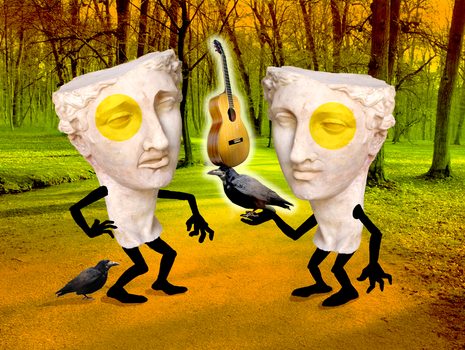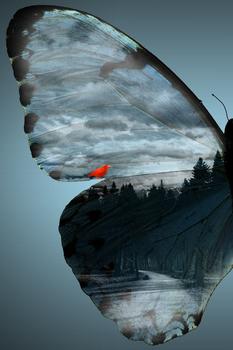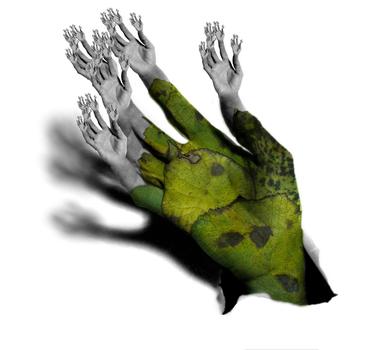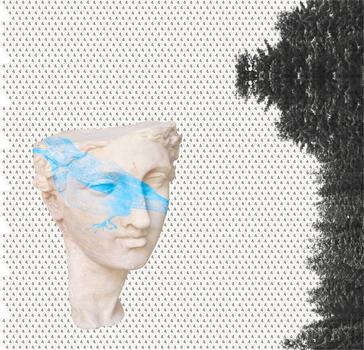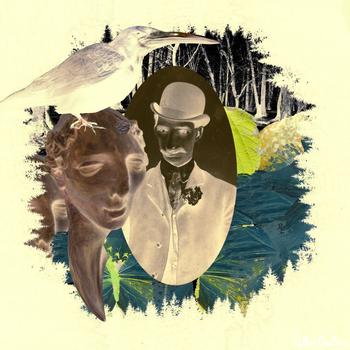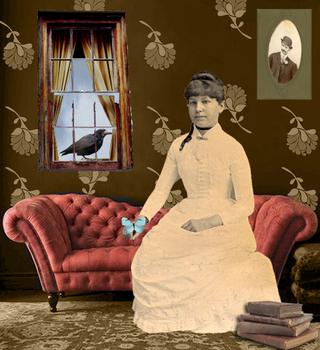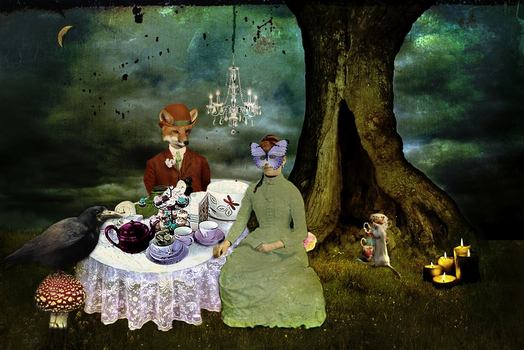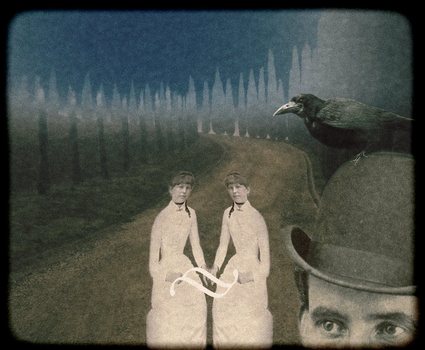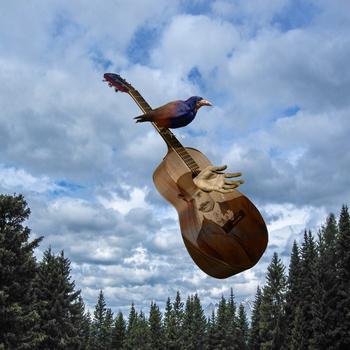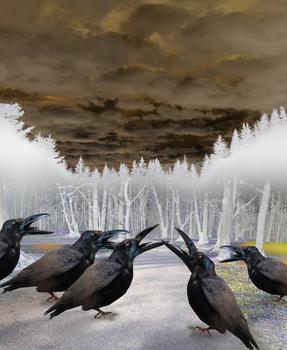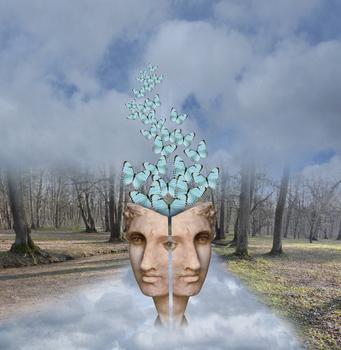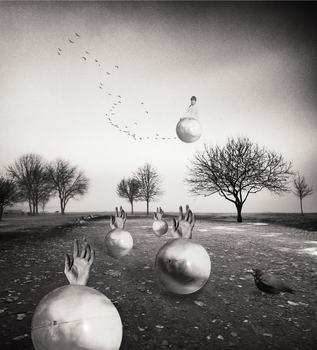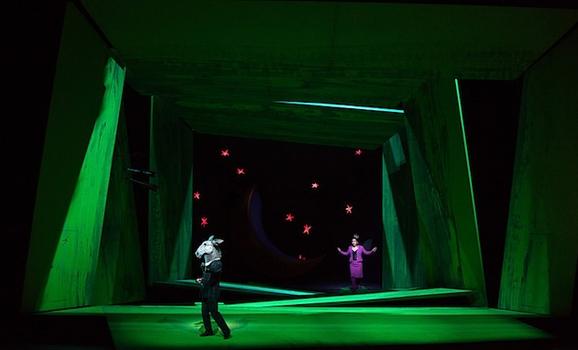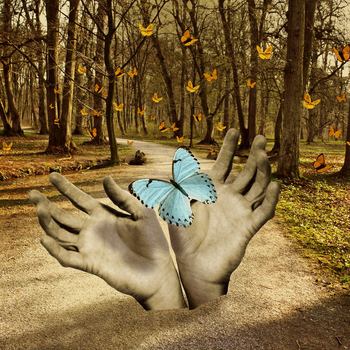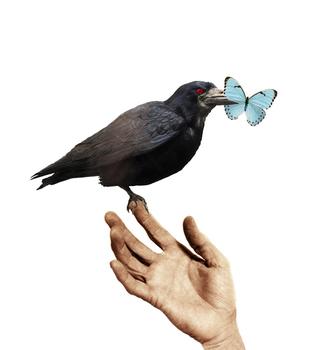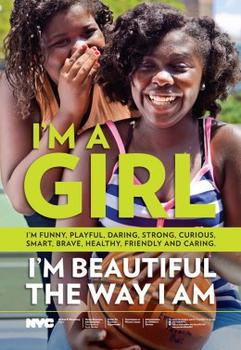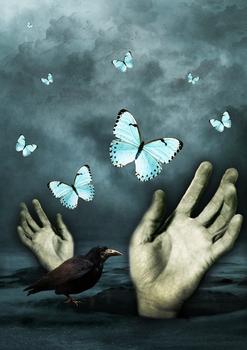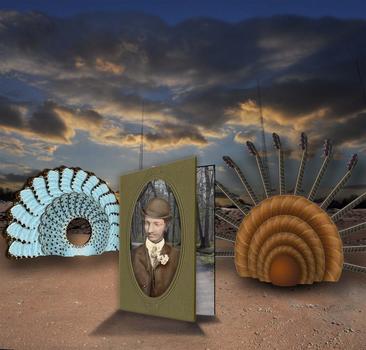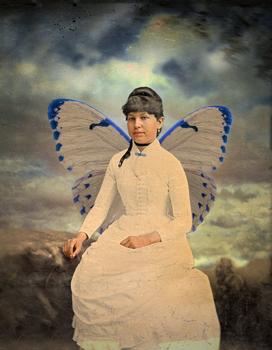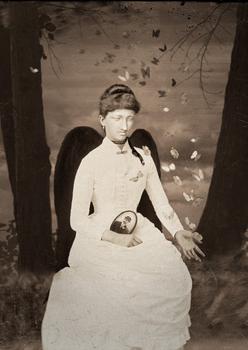 of