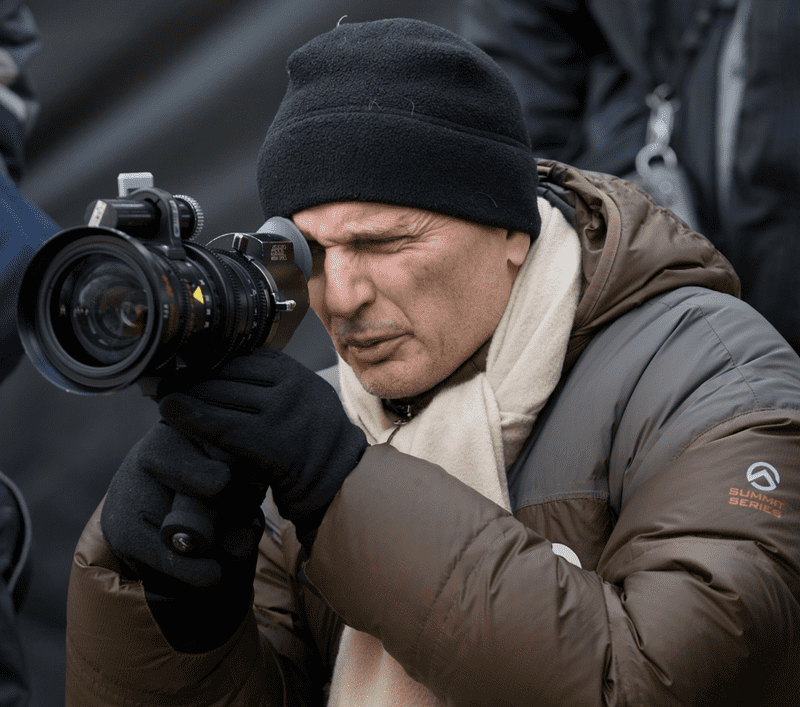 David Chase launched a golden age in television drama when he created The Sopranos. But Chase always wanted to make movies, and now, 40 years after entering show business, his first feature film comes out next week.
Like The Sopranos, Not Fade Away takes place in New Jersey — and the resemblance ends there. It takes place in 1964, as The Rolling Stones and the Beatles first appeared on American television. Chase was 18 at that time. "It blew me away," he tells Kurt Andersen of watching those bands on The Ed Sullivan Show. "It really set my course." Chase wanted to make a movie that captured the impact of the British Invasion on Americans of his generation.
His movie's hero, Douglas, plays the drums with friends in the basement, as Chase himself did. Where Douglas sets out for Los Angeles to pursue music, Chase went there to pursue film. He ended up in television, as writer and producer for shows like The Rockford Files, Northern Exposure, and I'll Fly Away, until creating The Sopranos in his 50s.
Many see that show as paving the way for a new generation of serious, complex TV dramas like Deadwood, The Wire, and Breaking Bad. Chase is reluctant to take credit. "It never connected with me at the time," he says of The Sopranos' legacy, "I'm glad there's better shows on and if I had any influence on anybody about it, great." And he says it's unlikely he'll create another television show. "I don't think I could do it as well," he tells Kurt, "I don't think I'd have the energy for it. I think I put everything into The Sopranos. I don't know where I'd get more."

→ What song woke you up to the world as a teenager? Tell us in a comment below.
Music Playlist
Body and Soul

Artist: Louis Prima

Album: Buona Sera

Subterranean Homesick Blues

Artist: The Twylight Zones

Album: Not Fade Away (Music from the Motion Picture)

Label: ABKCO Music & Records, Inc.

Not Fade Away

Artist: Buddy Holly

Album: All the Hits

Label: Dance Street