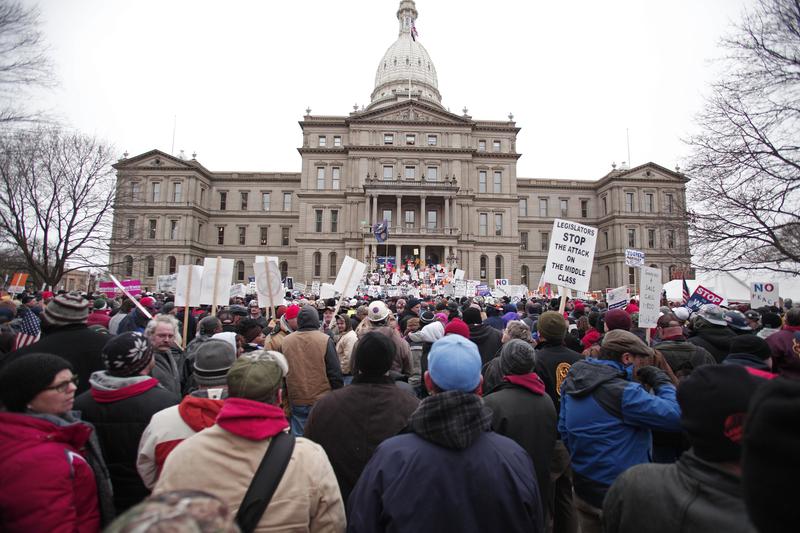 Bob King, President of the United Auto Workers union, joined The Takeaway yesterday in the midst of the fight to prevent Michigan from becoming the 24th right-to-work state.
But the situation has since worsened for the UAW and union members. Despite the shouts of angry protesters at rallies in Lansing yesterday, the Michigan Legislature approved the right-to-work legislation with a 58-to-52 vote by the House.
Legislation has moved swiftly, and all that remains is for Governor Rick Snyder to sign the bill into law.
Representative Rick Olson is Michigan House Republican and Joseph Slater is a professor of law and values at the University of Toledo.
Don't forget that you can subscribe to The Takeaway podcast via iTunes and Feedburner.