Trenton Zeroes In on Utilities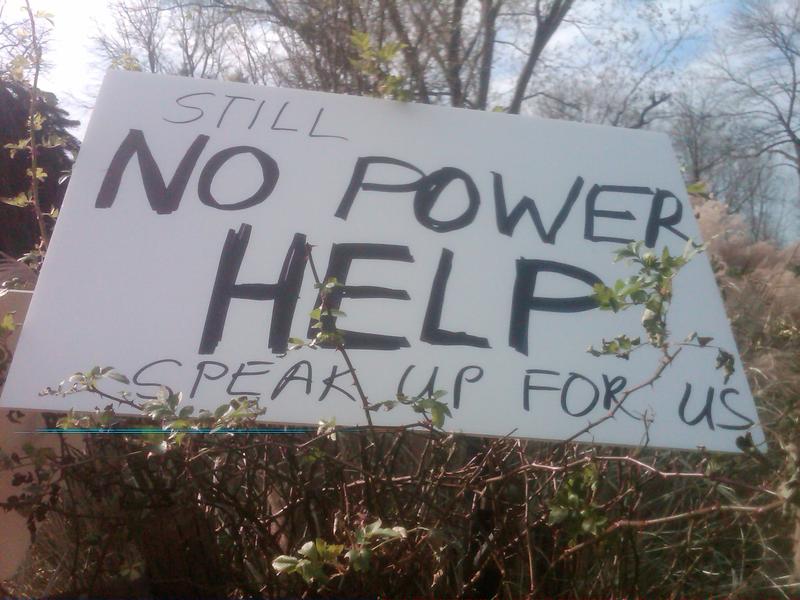 A State Senate panel used a public hearing to press the state's power utilities on the long outages that followed the unprecedented damage wrought by Sandy. The state senators on the Budget and appropriations Committee also questioned them about a lack of communication between the utilities and local officials in the weeks that followed the unprecedented storm.
There was bipartisan consensus that post Sandy communications between the utilities and the public was dysfunctional at best. Senator Tony Bucco described how a Jersey Central Power and Light operator handled his call.
"And a young lady answered the phone and I gave her my address and I said my wife is Parkinsonian and the cold is starting to affect her. Can you give me some idea when we might get power back and her answer was call 911," Bucco recounted to Jersey Central Power & Light CEO Don Lynch who attended the hearing.
Lynch apologized for the response of his employee but pointed out that his company handled 900,000 calls related to Sandy and the prolonged outage.
Issues legislators hammered away included complaints that information from the utilities often proved to be inaccurate, as well as questioning whether JCP&L was redirecting profits made in New Jersey to its Ohio-based parent company First Energy. 
"Maybe some of those profits have to be kept here in New Jersey where they are generated. Maybe you need more line workers. Maybe you need more infrastructure. Maybe you need a better inventory and investment in your communications bank. A lot of things went wrong," said State Senator Kevin O'Toole.
The utility countered that it has spent hundreds of millions of dollars to upgrade its system after last year's storm, Irene, and stands by its performance in restoring the power to 1.3 million customer despite catastrophic damage done by Sandy to its infrastructure.
This week the utility followed through with an application to raise their rates 1.4 percent to cover the cost of repairing pre-Sandy storm damage.