Sandy Sends Wrecked Autos to Belmont Racetrack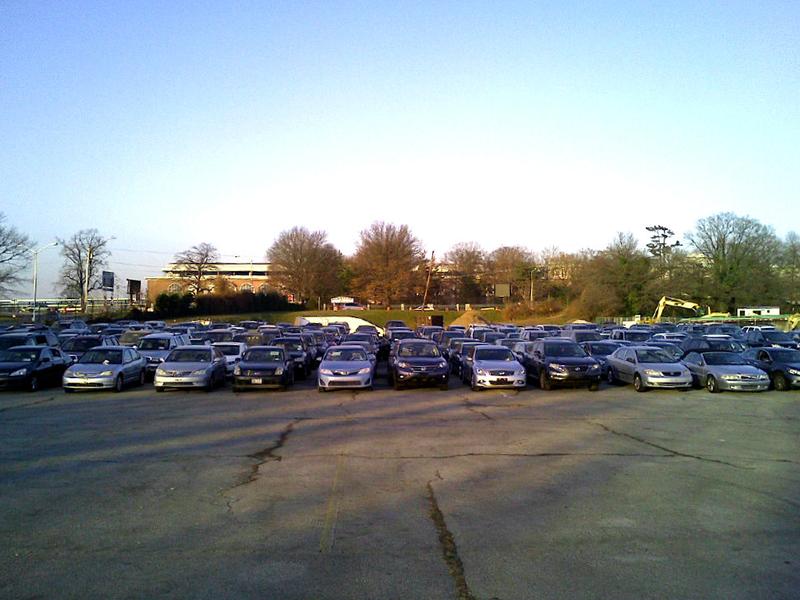 Sandy wrecked hundreds of thousands of cars along the New York and New Jersey shorelines and could cost insurers an estimated $800 million, according to the Insurance Information Institute.
Once an adjuster from an insurance company determines that a car is a total loss, it's up people like Micah Hardy to start the process of "disappearing" the flooded vehicle.
But then what?
Across the street from Nathan's Famous Hot Dogs on Coney Island, Hardy gestured at two sedans on loaded on his flatbed truck, a Honda and a Toyota.
"Basically, all these are totaled out cars from the storm," he said. While the cars looked new, water trapped in the headlights showed how high Sandy's storm surge reached. Grease pencil writing on the windows indicated both cars were insured by Geico.
Sandy's damaged or destroyed close to a quarter of a million vehicles according to the Insurance Information Institute.  Every vehicle that has damage-insurance has to be examined, and if deemed a total loss, towed away and disposed.
"There's in this area, about 900 cars that have been totaled out by insurance companies," said Hardy who came up from Florida the day after Thanksgiving for the regular work.  "We're picking them up and taking them to a staging area, and then they're hauling them out from there."
Most of these wrecked cars will ultimately be sold for parts or shredded and melted down for raw materials, according to Brian Sullivan, editor of Auto Insurance Report, a trade newsletter.
"Salvage cars are kind of like when someone butchers a pig and they talk about using everything but the squeak," Sullivan said. "These cars get broken down, and everything gets reused that can be reused."
Headlights, fenders, hoods, even the lens over your backup light. It all has value.
"Even a damaged car, this is a pretty big asset here. If an insurance company's going to get even $2,500 back from it, that's a lot of money," he said.
A decade ago, storm-damaged vehicles might turn up on a used car lot or wind up on the auction block. That can still happen, but title-tracking services like Carfax make it easier for car buyers to get more information about the used cars they are considering buying. 
Nowadays, damaged and flooded cars are sold by one of two national auction houses that only sell to pre-qualified bidders like Insurance Auto Auctions based in Illinois.
"Once a vehicle has been deemed a total loss, we provide the transportation of the vehicle, we take the vehicle into our inventory and then we sell the vehicle on behalf of the insurance company," said Jeanene O'Brien, an executive with the company.
O'Brien said Katrina may have wrecked a larger number of cars, but Sandy has been a a bigger challenge.
"It hit in the most densely populated area of the United States.  Two things happened then. Number one, there's lots and lots of cars, and number two, there's not lots of land available," O'Brien said.
So the cars are going to where there is space. A new tow truck arrives every minute or so at a vast triangular parking lot on the Queens-Nassau border, which normally serves Belmont racetrack.
O'Brien said many of these cars will then be taken next to Calverton Airpark, a little-used airport 70 miles east of New York City.
Over the next month or so, parts businesses and recyclers will bid on these cars at auction online or in person, and then come to pick them up. O'Brien expects December will probably be the biggest time for sales and that most cars will be gone in a matter of months.
Not everything, however, moves as quickly. Micah Hardy said most days he only makes three or four trips between Coney Island and Belmont. He called moving junk cars a hurry-up-and-wait kind of job.
"I've ran three today that, one was blocked by the fire department, one was not at the address, and the other one was at a location that money was still owed on the vehicle so I was unable to get it," Hardy said. "So there are a lot of dry runs that you do that you don't get anything."
Hardy said he expects to continue towing cars 12 hours a day, seven days a week, right up until Christmas.
If your car was damaged because of Sandy, tell us in the comments section how about your experience working with your insurer.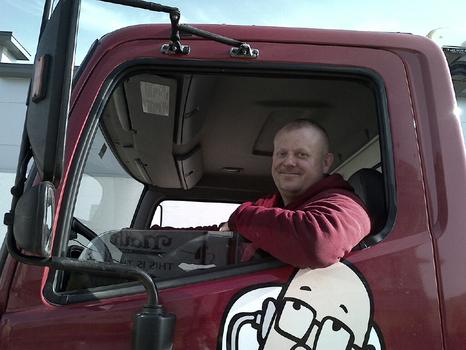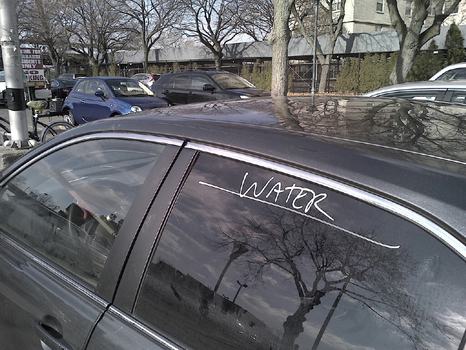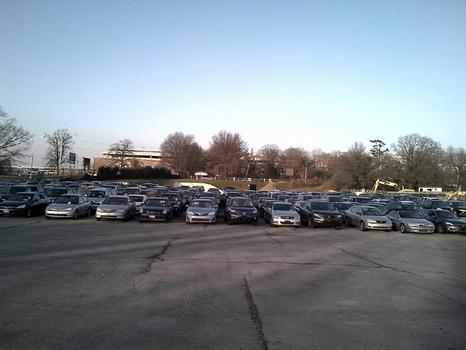 of