Mayor to Wastewater Workers: Keep Up the Good Work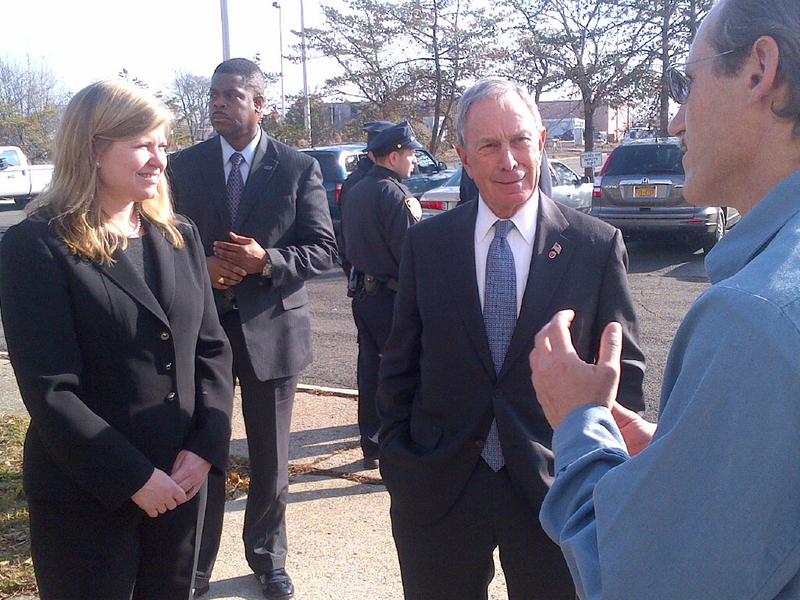 Mayor Michael Bloomberg continued to thank city workers for their efforts during Sandy when he toured the Oakwood Beach Wastewater Treatment Plant on Staten Island on Monday.
During the height of the storm, Department of Environmental Protection employees kept the facility running, which prevented sewage from backing up into local streets and homes.
On Monday, Bloomberg was greeted by plant chief Phillip Rocle, who walked the mayor through the site explaining just how he and his team kept it running.
Unlike DEP's 14 other wasterwater sites, the Oakwood Beach plant does not have a physical relief mechanism if the system gets overwhelmed, either from storm water, seawater or sewage. 
"So to keep from backing up, we have to keep pumping," Rocle said.
That's what prevented sewage from backing up into local homes and streets. The site did have to switch to emergency power due to voltage issues and sustained damage to some of its pumps from debris in the floodwater.
Before leaving the facility, Bloomberg thanked a lunchroom full of DEP employees saying that Sandy was the first of many severe weather events that pose a threat to the city.
"Some very changing and challenging times here," said Bloomberg, who is scheduled to deliver a major policy speech Thursday morning on how the city will tackle the long-term challenges of the aftermath of Sandy and climate change. "We've got lots of parts of the infrastructure of this city that we depend on you for, so keep up the good work."
On an average day, the Oakwood plant treats 30 million gallons of wastewater. During Sandy, the plant took in more than 80 million gallons.