Cuomo Makes the Rounds for Sandy Aid in DC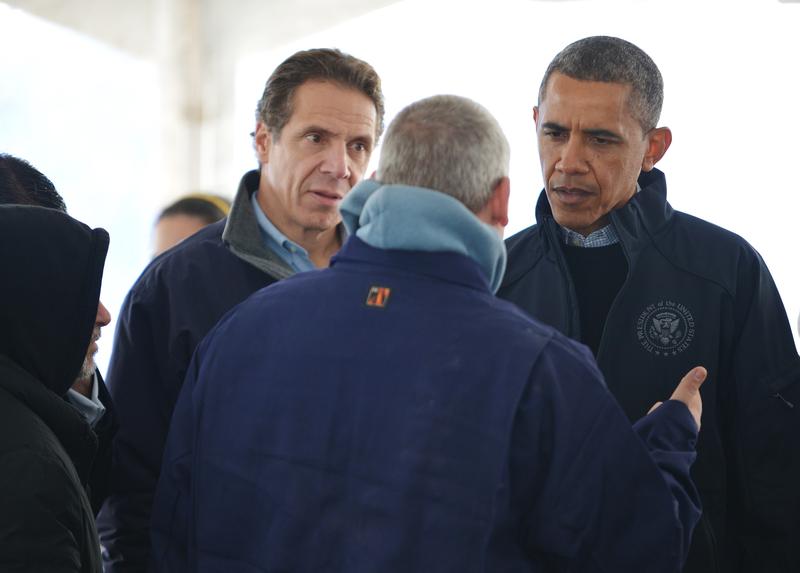 New York Governor Andrew Cuomo is in Washington Monday, pressing federal lawmakers for the $42 billion aid package he said New York needs in the wake of Hurricane Sandy.
Cuomo met with White House officials from the president's Office of Management and Budget on Monday, prior to a series of scheduled meetings with federal lawmakers.
Speaking after a meeting with Appropriations Committee Chairman and Vice-Chairman Senator Daniel Inouye and Senator Thad Cochran, Cuomo said he felt hopeful about federal lawmakers' support.
"We spoke about the scale of the damage — which is just devastating," he said, flanked by Senators Charles Schumer and Kirsten Gillibrand of New York, as well as Senator Mary Landrieu of Lousiana. "People are still reeling from this trauma. New York needs help."
Cuomo later met with House Speaker John Boehner, whom he said gave the governor hope that a package could be passed by year's end.
"We had a good conversation with Speaker Boehner, who said he wants to be helpful, he wants to be there for the State of New York," Cuomo said during a press conference with the members of New York's congressional delegation. "We had a conversation about timing and about the [congressional] Christmas break, and he was positive, and I think it's fair to say he was optimistic."
Senator Schumer delivered a warning to members of Congress who have expressed concern that budget offsets and other measures would be needed to secure the aid for New York.
"Our colleagues are aware, that if they are not fair to New York, New Jersey and the Northeast, if disaster hits their area next time, and they set a precedent that there needs to be offsets, or they cut the amount of money we get by half or a quarter, that could boomerang on them," he said.
An aid package is expected to be presented to Congress by the end of the week.