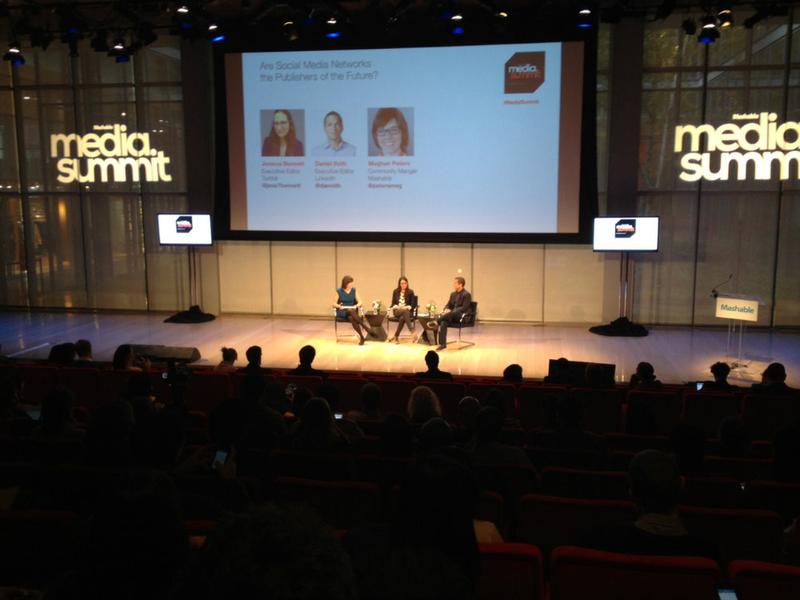 Most people in tech and media know the story behind Pete Cashmore's Mashable: He started the social media blog from his bedroom in Aberdeen, Scotland at the age of 19 and grew it into a website that now claims 20 million monthly unique visitors.
The 27 year-old laid out his 4 Rules for Media in 2013 when he kicked off Mashable's annual media summit at the Times Center in Manhattan last week.
I spoke to him after his presentation about what these rules mean for consumers.  
Mobile first, not desktop: Cashmore said that with PC sales down from the previous year for the first time in about 11 years, we will continue to consume more content on mobile devices, including smartphones and tablet. We may even see the demise of the desktop computer as people find buying and maintaining a tablet far easier.

Social first, not search: Now that almost all of use one social media platform or another, the amount of content is starting to overwhelm consumers. Companies like Twitter and Facebook understand they need to make their sites more usable and are starting to find new ways of filtering the relentless amount of information flying past you every time you look at a screen. 

Visuals matter: Cashmore said that if you post something with video, you will likely attract three times more inbound links than plain text post. As a result, he said we should expect photos and video to be better integrated into everything you read online. The success of the visual website Pinterest in 2012 says it all: We like to share more than just text.

Ads are content too: The term "native advertising" was thrown around with abandon at the event. As consumers become ever savvier about how ads are created to manipulate them, advertisers are starting to understand that they must create interesting, informative, creative and funny ad campaigns that won't even look like ads. "Buy This, It's Great!" doesn't woo shoppers anymore.

Cashmore's Mashable plans take to his own advice: The site relaunches Tuesday.