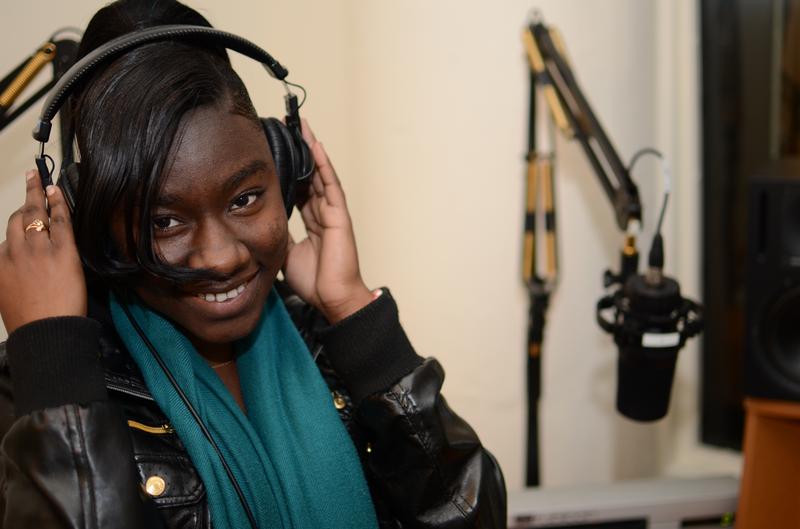 18 months ago Radio Rookie Tangeneka Taylor's family went to the US Embassy in Guyana to pick up immigration paperwork allowing them to come to New York. But when they got there the clerk told them that her mom's name wasn't on the papers. Hear how Tangeneka has has had to adjust to her new life in Brooklyn, without her mom.
Unlike most 17-year-olds, Tangeneka wishes her mom would tell her what to do and what not to no. But for almost two years Tangeneka has lived in an apartment in Brooklyn with her grandma, while her mom is 2,500 miles away, waking up to rooster calls in Guyana.
"In Guyana my mom used to do everything for us," Tangeneka says, "she used to wash our clothes, clean, cook. I was her baby." For breakfast her mom made chow mein, Tangeneka's favorite. Now she fends for herself and usually ends up eating at McDonalds. 
Tangeneka's parents had always told her the family would move to America, but because they weren't legally married when their visas were filed, her mom wasn't on the immigration papers. Tangeneka and her sister, Tiffany, didn't want to leave their mom, but they were told they didn't have a choice. Tiffany says it's been hard because she grew up with her mom for 21 years. "Living without her for the first time in my life is hard...you have to start your life all over again--from scratch."
Since she moved to New York, the only time Tangeneka and her mom have together is when they talk on the phone. Their connection is often crackly and hard to hear. Tangeneka says her mom watches TV shows like America's Got Talent and sees young people making it in life. "She thinks that could be me. But I tell her what she sees on TV is nothing like my neighborhood in Bed Stuy, Brooklyn. I don't see anything that I see on Oprah. Instead there's a lot of trash on the streets and boys hanging out on every corner."
Growing up, Tangeneka's mom always taught her not to keep friends that she can't learn from but she says it's hard in the US because, "kids in school are a lot more disrespectful to the teachers and don't even respect themselves." Her mom tells her she just has to adjust to it. When Tangeneka says she misses home, her mom tells her, "I don't want you to come back here, because life is better for you where you are."
They often stay on the phone for hours, but eventually the calling card lady's recorded voice interrupts: "You do not have sufficient funds."  
"I just want to choke her," Tangeneka says. 
Tangeneka's friend, Danielle, hasn't seen her mom or her home in the Congo since she left five years ago when she was 13. "I didn't want to come," Danielle said, "my mom forced me to come here because she wants me to have a better life." In order to get the opportunity to have a "better life," Tangeneka, Danielle and young immigrants like them have to make big sacrifices. "But it feels wrong having to give up time with the people you love," Tangeneka says.
"When I was back home my mother used to tell me, 'Hurry up and leave for school!', 'Don't have boys touching you,' 'Do your homework,' and 'Watch the friends that you're keeping.'" Tangeneka said. "Now I would be the happiest person on the planet, if she was here telling me all those things."
She sent this poem to her mom for Mother's Day. Her mom hung it up on the wall. 
"You're always there to help me, no matter what life brings.
To laugh with me. To be proud of me. To share all the happy tings.
But even more importantly, you're there when plans go wrong.
To help me work things out, when disappointment comes along.
And so I want to thank you mom, and tell you lovingly.
That you're the best thing life has given to me."
Listen to Tangeneka's story to hear how she has adjusted to life in New York.
If you would like to comment on Tangeneka's story, please send to radiorookies@wnyc.org.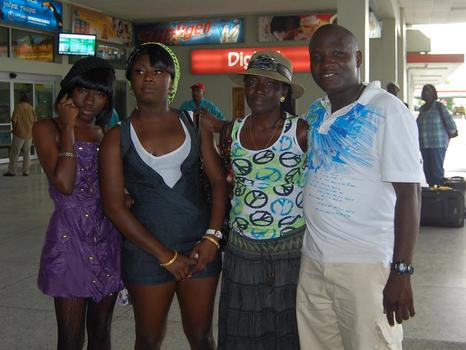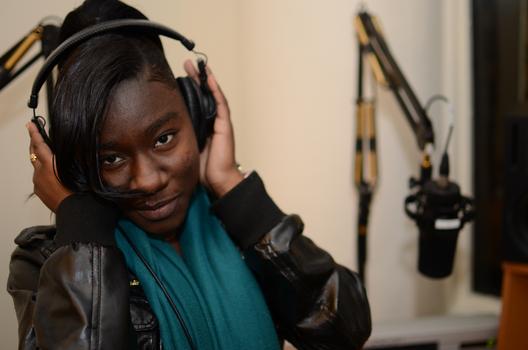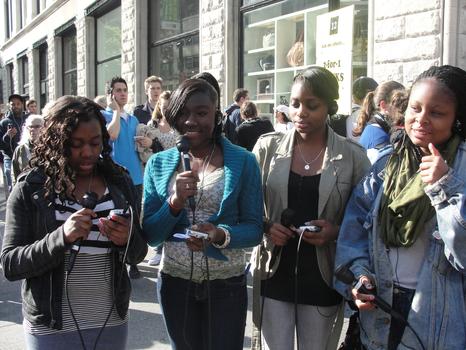 of