18-year-old Radio Rookie Reporter, Danielle came from the Congo when she was 13 years old, leaving her mother and the life that she knew behind in hopes of a better future. For three of the four years she has been here, she's lived in a shelter with her stepmom and sisters. Back home in the Congo, Danielle's mom doesn't know the truth about where she lives because Danielle doesn't tell her. "Living like this has turned me into a liar," Danielle says.
"After I got here, my dad left and my step-mom lost her job," Danielle said. "That's when we moved into a homeless shelter. And then another one, then, again, into another, and now we are in our fifth." But when Danielle talks to her mom back home she pretends like everything is fine. "We just talk about my education and she tells me to be good."
Danielle doesn't tell any of her friends at school where she lives either. "I've heard friends say that homeless people are lazy and don't want to work," she says. Danielle's stepmom and her sister don't tell people either. "Because if I tell them they are going to start feeling sorry for me and I don't like that," her sister says. Her stepmom says she doesn't want family back home to worry.
When immigrants come to the US in search of the "American Dream" and find hardship instead, conversations with the family members they left behind can be tricky. Kim Nichols directs the African Services Committee in Harlem and says many immigrants don't want to admit they're struggling when they call home, "It's very common really. You like to tell your family the things that are good, but the things that might make them feel badly we try to protect them from, too, especially when they're so far away."
"The truth is, I'm not okay," Danielle says. "I argue a lot with my stepmom. I feel bad about my life. I miss my mom. And being a liar feels lonely."
Before Danielle came to the US, she remembers people calling this country "heaven." Now she says she's helping to perpetuate the myth, but she also feels like she has to give her family, especially her mother, hope.
Listen to Danielle's entire story to hear a conversation with her family.
If you would like to comment or send your thoughts about this story, please write to radiorookies@wnyc.org.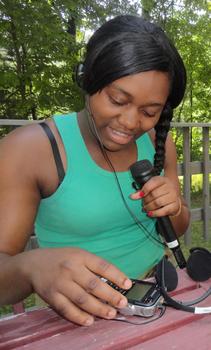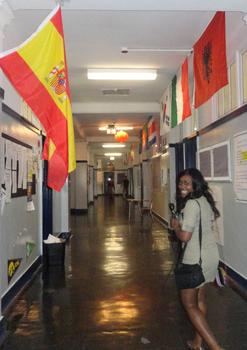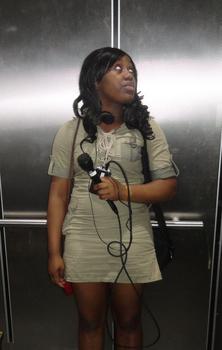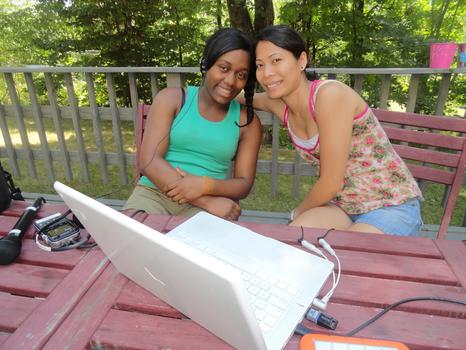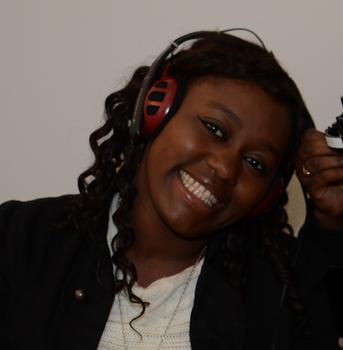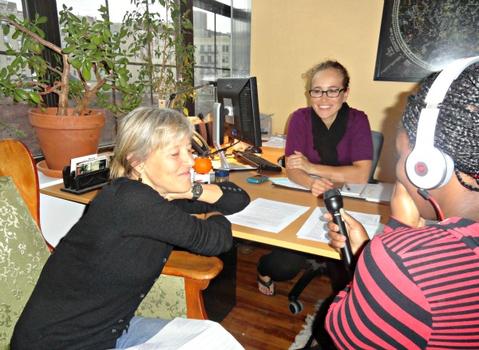 of