The Takeaway
The Final Chapter: Five Authors Discuss Writing About Death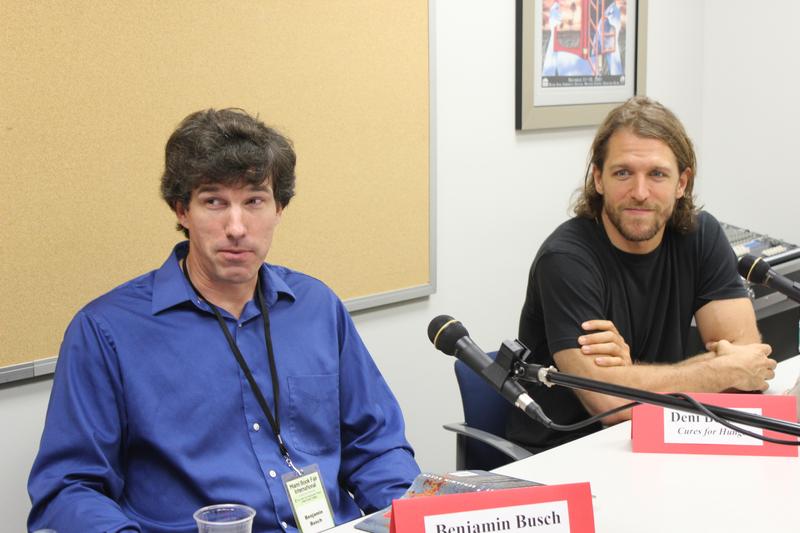 At the Miami Book Fair International, five writers gathered to discuss their experiences with death. For Judy Goldman, author of "Losing My Sister," the death of her parents lead to a rift with her sister, who was then diagnosed with bile duct cancer. Carol Blue, wife of the late Christopher Hitchens, discussed her husband's last book, "Mortality," and how he spent his last months "living dyingly." 
Deni Bechard, author of a memoir, "Cures of Hunger," described how, as his father considered suicide, he finally began to share stories from his past. Benjamin Busch, author of "Dust to Dust," recounted facing death in Iraq — and then returning home from war to confront his own parents' deaths. And Susannah Cahalan, author of "Brain on Fire: My Month of Madness," explained how a rare autoimmune disease put her face-to-face with the prospect of her own death when she was 24-years-old.
Head over to http://www.thetakeaway.org/loveanddeath/ for more on each of the writers, and to hear the second part of the discussion — on love.