Soundcheck
The Ghetto Brothers' Elusive Record Resurfaces, Four Decades Later
In the late 1960s, the Ghetto Brothers gang formed in the South Bronx. The primarily Puerto Rican and African-American club eventually grew to include several thousand members in the borough alone, and factions of the group spread throughout the U.S. But the Ghetto Brothers wasn't just a gang. They were also a rock band, formed by founding members Benjy, Robert and Victor Melendez.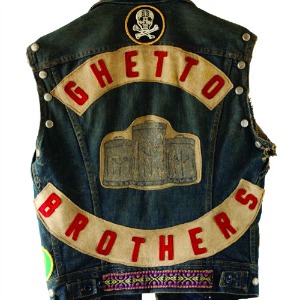 After brokering a peace deal between warring Bronx gangs in late 1971, Melendez and the Ghetto Brothers band locally released their one and only album, Power-Fuerza, in 1972.
The elusive record has become a heavily sought-after collectors' item over the years. Now, 40 years later, it's being reissued by Brooklyn-based Truth & Soul Records.
We speak with Benjy Melendez, who still performs as a member of the Ghetto Brothers today, and hip hop historian and journalist Jeff "Chairman" Mao about the band's story and their surprisingly sweet sound.