Child Shooting Victim, Teen Suspect Separated by a Block in the Bronx
A five-year-old Bronx girl was shot in the stomach by a bullet police say was fired by her 18-year-old neighbor – a teen who lives around the corner in the Tremont section of the borough.
Hailey Dominguez, 5, remains hospitalized after she was caught in the crossfire walking up the steps to her Hughes Avenue apartment building as she and her family returned home around 1 a.m. Sunday, police said.
Resident Willie Ortiz recalls hearing gunshots but didn't realize it was coming from the courtyard until he looked out the window.
"That's when I saw the cops with Hailey in their hands and they went into the cop car and they sped off" he said. "It's really sad—it's horrible."
It's unclear who the intended target was.
The building's porter, Juan Lldnas, described the child as "everybody's little sweetheart," and said the incident has devastated neighbors.
"It hurt me to find out it was her," he said.
The suspect, Angel Morales, lives with his family less than a block away on East 179th Street. Boxes of ammunition for several different kinds of guns were found at his home, police said.
It's unknown to what extent if at all the families knew each other.
Shootings are down 8 percent compared to this time last year, according to NYPD Deputy Commissioner Paul Browne. But that reality doesn't mesh with what residents in this neighborhood say they have been seeing.
"When I first moved over here the Golden Glove boxer he got killed, he died right there", said Ortiz pointing to the spot. "And then they shot another guy, they shot him in the leg — another they shot in the foot you know it's just ridiculous"
Across the block, Emily Vargas, a friend of the suspect, said this kind of random violence affects everyone in the community.
"Not only do we know the little girl, but that's a child—and we all have children," she said.  "It could have been anybody's kid it could have been anybody period."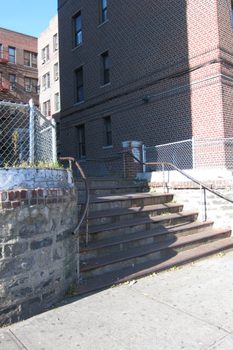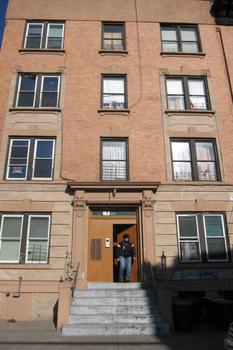 of