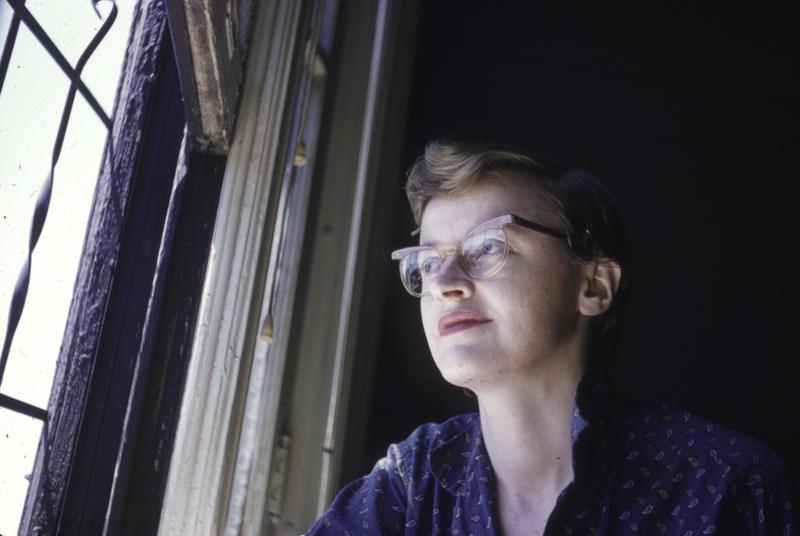 During the 1950s Connie Converse lived in New York City writing and singing thoughtful, emotional, smart, witty, personal songs. She accompanied herself on guitar, a "singer/songwriter" before that term or style existed. Connie sang her songs at gatherings of friends, and once on television. The music industry of her day couldn't pigeonhole her, and didn't welcome her. Discouraged, Connie left New York in 1960, and in 1974 she wrote a series of farewell letters to her friends and family, packed up her Volkswagen Bug and disappeared. She has not been heard from since.
Connie Converse Walking In the Dark, a special edition of WNYC's Spinning On Air with David Garland, airs many of Connie's songs for the first time, and tells her story with interviews, commentary, and readings from her letters, journals, and poetry. Joining host David Garland are Oscar-winning animator Gene Deitch, who knew and recorded Connie in New York, and the voices of Connie's brother, Philip Converse, and actress Amber Benson, who reads Connie's writings.
This program was first broadcast March 19, 2009.