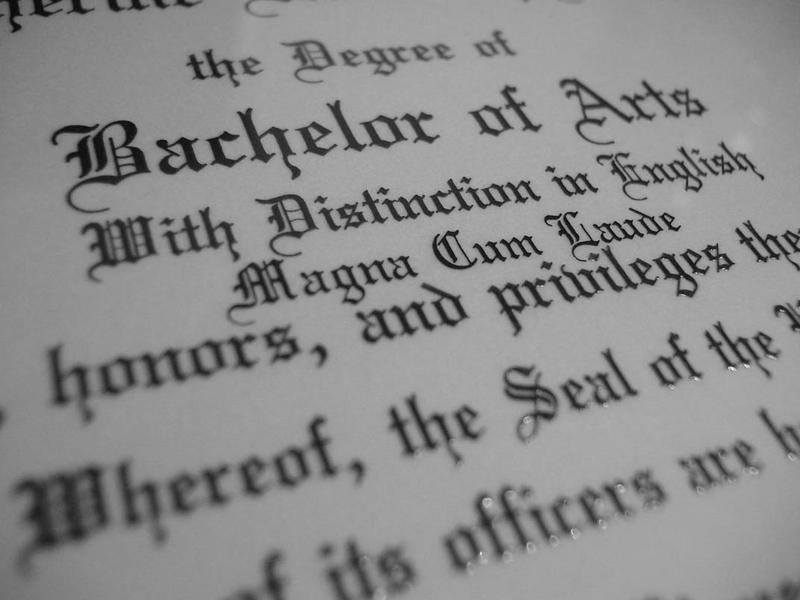 Five months ago, President Obama launched the Deferred Action for Childhood Arrivals program, which enables people who immigrated illegally to the United States as children to defer removal from the country for two years.
And last week, Governor Deval Patrick of Massachusetts took things to the next level by issuing a directive to the state's Board of Higher Education directing all state universities and colleges to charge undocumented students in-state tuition — just as they would charge in-state tuition to any other Massachusetts resident.
Is the directive fair? Or going too far?
Sarah Birnbaum is the political and statehouse reporter for WGBH. She's been tracking local reaction to the directive and looking at how other states have — and haven't — taken similar steps.
"Governor Patrick has always been supportive of this issue," Birnbaum says. "But since 2005 or so it's sort of been a non-starter, and the legislature just lost steam." 
"President Obama's directive has given him an opportunity to go forward with it," she says.
"What we're seeing is that some states are becoming more accommodating towards undocumented immigrants and some are becoming less so," Birnbaum says. "And you really can't track which states are doing what. It doesn't really follow your expectations." She cites New York, California, and Texas as states where undocumented immigrants are already able to pay in-state tuition. There are other states where this is explicitly barred, including Georgia, Arizona, and Ohio. "It cuts across partisan lines, which is really interesting."
Whether these are the first signs of a comprehensive immigration
reform remains to be seen, but Governor Patrick's actions will certainly make a difference in Massachusetts.