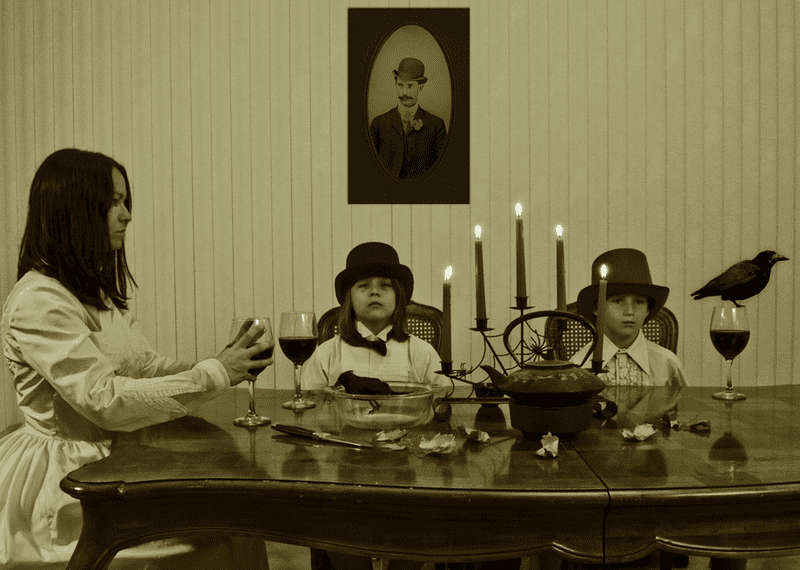 We recently kicked off a new listener challenge — your mission, should you choose to accept it, involves photography.
Married photographers Jerry Uelsmann and Maggie Taylor have provided ten elements for you to use to create a new image. We've already received dozens of cool submissions.
One photomontage, from listener Jill Shepherd in Palm Harbor, Florida, features a young woman and two boys at a dinner table. The kids have glasses of wine, and they're wearing men's hats. A raven is perched on one of the glasses. One of the ten original elements, a photo of a man, hangs on the wall in the background. "I chose the element of the man in the hat in the portrait because to me it represented... the dad that passed? The husband that passed?" Jill explains. "It was someone that was missing."
The deadline to enter the challenge is 11:59pm ET on December 2, 2012.
UPDATE 12/21: The winner of our contest is Rhett Rebold. 
But you can still download the images and complete the challenge just for fun!
---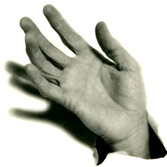 Listener Challenge: Photo Remix
Take Jerry Uelsmann and Maggie Taylor's images and create an original composition. Use as many elements as you want, add your own, and manipulate them in any way.
Download the elements and submit your composition here
---
Music Playlist
Jaunty Monty and the Bubbles of Silence

Artist: Stereolab

Album: Instant 0 in the Universe

Label: Elektra Records