Board Members Overseeing Utility Have Long-Standing Political Ties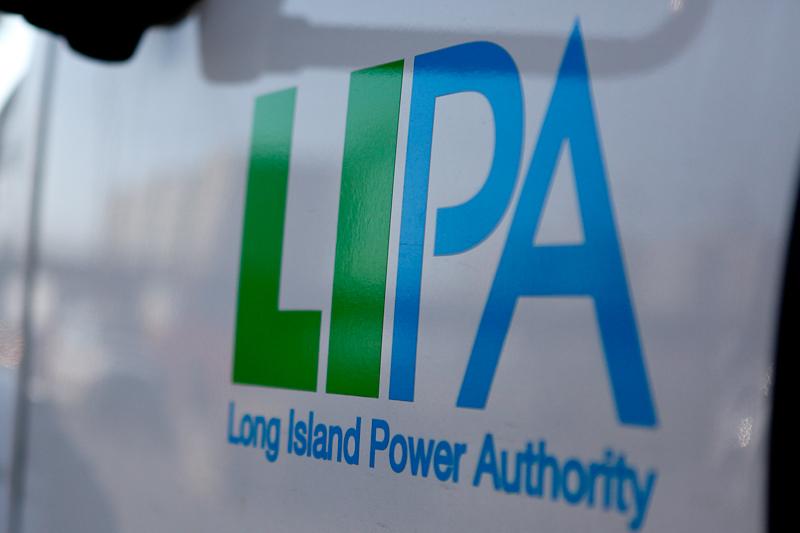 The sluggish response to power outages during Sandy by the Long Island Power Authority has renewed criticism of the entity whose 10 civilian board members are mostly appointees with Albany connections and little to no experience running a utility.
An analysis by WNYC found that at least eight of the 10 appointees have political connections, either as contributors to political causes or through pre-existing relationships to government officials, or both.
With the exception of one board member, none of the appointees come to the position with a background in energy.
The individual who does, Neal Lewis, defended LIPA's storm response, calling it a "Herculean task."
"What people don't realize is that it's tough to get people to say yes to being appointed to the LIPA board. It's a lot of work," he said.
The board has faced a lot of recent scrutiny. LIPA was subpoenaed by the state's attorney general this week and is at the center of a probe by Governor Andrew Cuomo. And the utility's acting chief executive officer Michael Hervey resigned shortly after the storm.
The public authority is governed by a 15-person board of trustees, of which only 10 positions are currently filled. Much like a private corporation, LIPA's board manages the executive staff and provides the organization with its overall direction.
The 10 members of the board were all appointed by Albany elected officials. The picks are then confirmed by the state Senate.
The positions atop the multi-billion dollar authority are unpaid, and board members must attend at least half of the board meetings (six) or otherwise be considered retired from their posts. All of the board members must be residents of Long Island.
The board met for the first time since Hurricane Sandy on Friday afternoon.
"[P]olitical appointee after political appointee, the organization fails to step up to meet the challenges of a changing environment and residents' growing energy needs," Ross Gould, a program director with Environmental Advocates for New York said in a statement.
The board's longest-serving member, Chairman  Howard Steinberg, was first appointed to the board in 1999 by Republican Governor George Pataki.
Pataki and Steinberg—along with Pataki's future chief of staff, Bradford Rice—worked at Dewey Ballantine LLP (now Dewey & LeBoeuf) in the late 1970s and early '80s.
Years later, as Pataki was gearing up for his first gubernatorial run, Steinberg's then-firm, Reliance Group Holdings, became an earlier supporter.
Steinberg held a number of senior positions at Reliance, eventually taking over leadership of the firm after Saul Steinberg (no relation), a major supporter of both Pataki and Republican Senator Alfonse D'Amato, resigned during an epic collapse of the company in the late 1990s.
Steinberg received his first board position from Pataki to Thruway Authority in 1996. He wasn't alone: Edward Muhl, a senior vice president at Reliance, was appointed superintendent of the now-defunct state insurance department.
In 1999, Pataki appointed Steinberg to a chair position on the board of the Long Island Power Authority. He was reappointed to the board twice Pataki. His most recent reappointment came care of Democratic Governor Eliot Spitzer in 2008.
His term ended on August 31 of last year, but he has so far been neither reappointed nor replaced.
Steinberg came under fire in 2008 from then-Attorney General Andrew Cuomo for continuing to receive and use a free E-ZPass on the Thruway—nearly a decade after leaving his position at the authority.
Former Assembly Richard Brodsky, who helped reform the laws governing state authorities, said he believes much of the concern over the politicization of the public authorities has been taken out of the process. He says the more important issue now is figuring out how to make LIPA a better functioning body.
"I think it is important for LIPA to have a full board, consisting of people who understand its mission and will carry it out, and a full-time CEO," he said. "And the absence of both has clearly not been helpful."
More than anyone else that responsibility falls to Governor Andrew Cuomo. He's appointed a special commission to look into how LIPA and other authorities can be improved, and the general belief is that Cuomo will seek major changes to the authority.
But there have been changes the governor has been able to make for some time but hasn't. His office appoints nine members of LIPA's board. He's appointed one. There are three positions currently vacant, and three additional current members—including Steinberg—had terms that expired last year.
Cuomo has yet to reappoint or replace any of them.