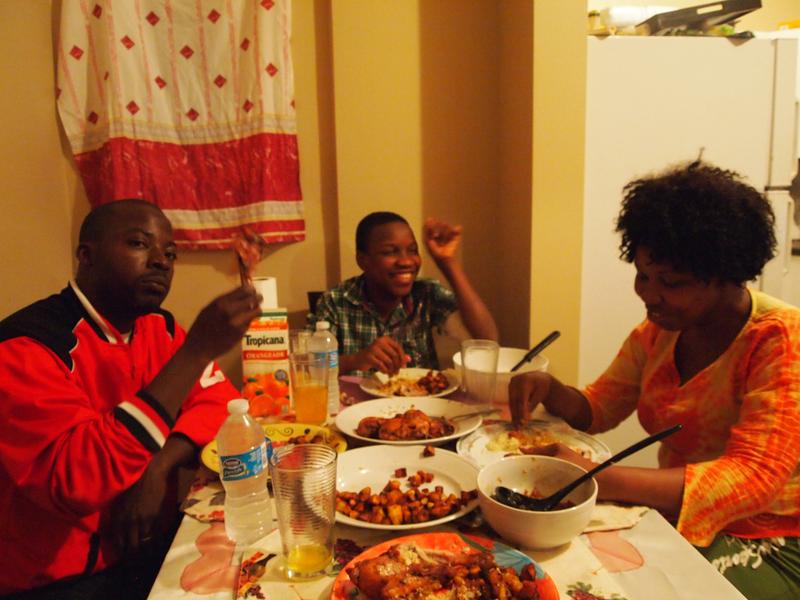 Before immigrating from West Africa to the Bronx, Rouguiatou Tounkara and her husband, Cisse Siaka, lived the kind of lives that remind you just how ferocious racial bigotry is in some parts of the world. Even for Africans living in Africa.
When he moved from the Ivory Coast to Tunisia, Cisse said he was spat on, by children, and had stones thrown at him, "because I'm a black man."
"They come close to you," said Rougui, over a dinner of acheke, baked chicken and fried plantains. "They scream on you, they'll call you monkey. They call you dogs, they call you cats. But we never care."
Listen to this latest Micropolis story, and check out the Micropolis Tumblr to see more pictures of a dinner at Rougi and Cisse's home.