Obama Commits to Long-Term Rebuilding, but Not Cuomo's $30B Ask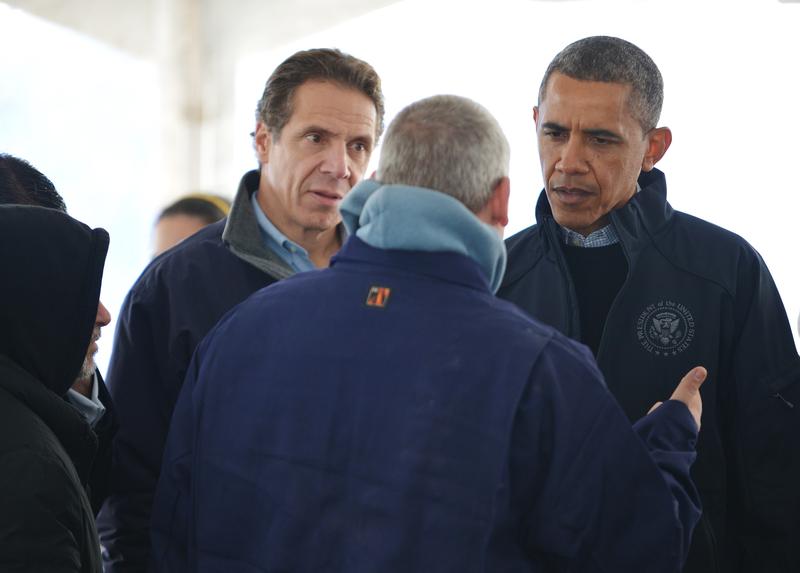 President Barack Obama spent part of the day touring the New York City area to view damage left by Sandy and learn about local recovery efforts.
After visiting with residents on Staten Island, the president repeated his commitment to the long-term rebuilding of the region.
"This is a community that is deeply rooted," President Obama said. "They don't want to see their community uprooted. But there's got to be a plan for rebuilding and there's going to need to be resources."
The president announced that Housing and Urban Development Secretary Shaun Donovan will coordinate that effort for the Obama administration.
"He's going to be working with the mayor, the governor, the borough presidents, the county officials to make sure that we come up with a strong, effective plan," Obama said. "And then, I'll be working with the members of Congress to do everything we can to get the resources needed to rebuild."
The president did not mention Governor Andrew Cuomo's request for $30 billion from Washington to rebuild New York. White House spokesman Jay Carney said today that the administration hadn't seen details in a proposal, so he can't say whether the president will support it.
The governor's office says that New York needs $3.5 billion to repair bridges, tunnels and transit, $1 billion for overtime costs of first responders, $1.65 billion to rebuild homes, and $13 billion for economic losses for business. 
But the details released so far leave more than $10 billion dollars unspecified. Cuomo spokesman Josh Vlasto said the proposal is still to be drafted. He said the governor's request will also include flood mitigation efforts. One option, hurricane barriers in New York Harbor, could cost $10-16 billion dollars alone.
That lack of detail in Cuomo's proposal has irritated some in New York's Congressional delegation, who will be the ones negotiating for that money in a divided Congress in Washington. Aides expressed some exasperation about the size of Cuomo's request without corresponding details — particularly when the tax code, spending and entitlements are all on the table ahead of budget deadlines at the end of the year.
New Jersey Gov. Chris Christie, meanwhile, said he expects to release an estimate of the damage to New Jersey by Friday. His office said they're not yet sure whether they're going to ask for additional money from Congress, but the governor has talked about big plans with the Corps of Engineers to better protect the Jersey shore.
"This is going to be a monumental task for us. We're going to need an enormous assistance from the federal government in terms of money, but we're also going to need the expertise that the Army Corps of Engineers brings as well," Christie said at a press conference on Tuesday. "Because we're not closing down the New Jersey Shore. We're just going to make it safer."